To Buy or Build? – The Essential List for Homeowners
Posted On June 28, 2016
 Deciding to become a homeowner is a big and very exciting decision.  Followed very quickly by another big question.  To Buy or Build?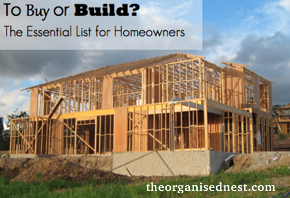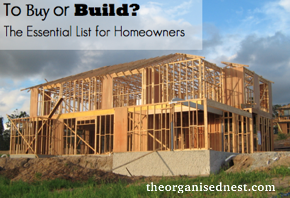 Each comes with its own unique sets of challenges and rewards.  As homeowners we have experienced both.  Our first home we bought an established property and our second home we built. 
TO BUY.
The Rewards.  
Lets start with the good news.  
Buying a property, is generally low risk.  You are purchasing a product you can see and touch. This also makes it easier to get a gut feeling about a property. To an extent you know exactly what you are getting.   With a bit of hunting around and a great pest and building inspection you do have a sense of security knowing al the details about what you have purchased.
Properties in all locations are more readily available than land.  Your ideal suburb is more likely to have established homes for sale than land.  Often land sales are limited to locations that are a little further from the "centre of town"  The area will also have established facilities including roads, parks, shops, schools and public transport. 
You can get an established property at a great price if you happen to find a motivated vendor.  People who have already built a home, can't make repayments or a change in fmaily circumstances leaves some people desperate to make a quick sale at a low price. 
The Challenges.  
You may not get your perfect personalised home. You are actually buying someone elses design,  and it may be expensive to make any alterations, especially to the layout or size of the property.  Any renovations could uncover some unknown costs including electrical or plumbing problems.  It is very easy for renovation budgets to get blown out  leaving many homeowners wondering if they should have just built in the first place.   Renovating can also come with its own stresses especially if you are time poor or trying to renovate whilst living in the property.  
It is also hard to match up the perfect house and the perfect location.  You may find your perfect home but in a less than desirable street or the perfect street, with all homes out of your budget.  
Age.  An established property comes with "lived in" conditions.  It may need minor repairs, or at least it will sooner rather than later.  
Price.    If you don't find a motivated seller, there is not much room for negotiation. What you see is what you get.  You may be able to get a great deal in a troubled market but their is not much room for negotiating.  You cant ask for the home you like but in a smaller layout, or tailor the home to suit your budget.  The home has generally already accrued equity and the owners are keen to get that back.  It is also harder to negotiate with owners who are selling their personal much loved property than it is to negotiate with a builder or large development company!  
TO BUILD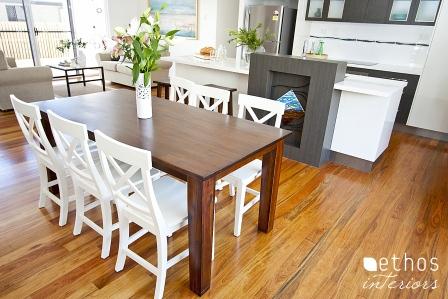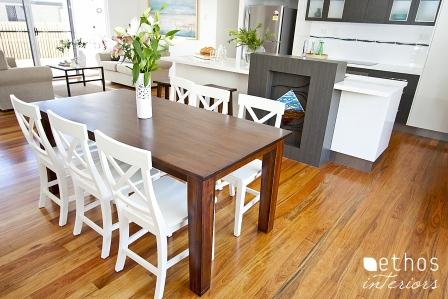 The Rewards.  
The biggest reward?  The one that had me at hello? You are getting the exact home you want.  You have the flexibility to create your own home layout and size to suit your families lifestyle.  Need 3 toilets, add it to the plan, don't need a media room, take it off.  North facing, lets find a block like that.  You can make the most of the space and the environment. The colour pallets, floor coverings and even light fittings are all items you have chosen yourself essentially guaranteering you will love it all!  As you know we are already counting down to our next build!  We love building!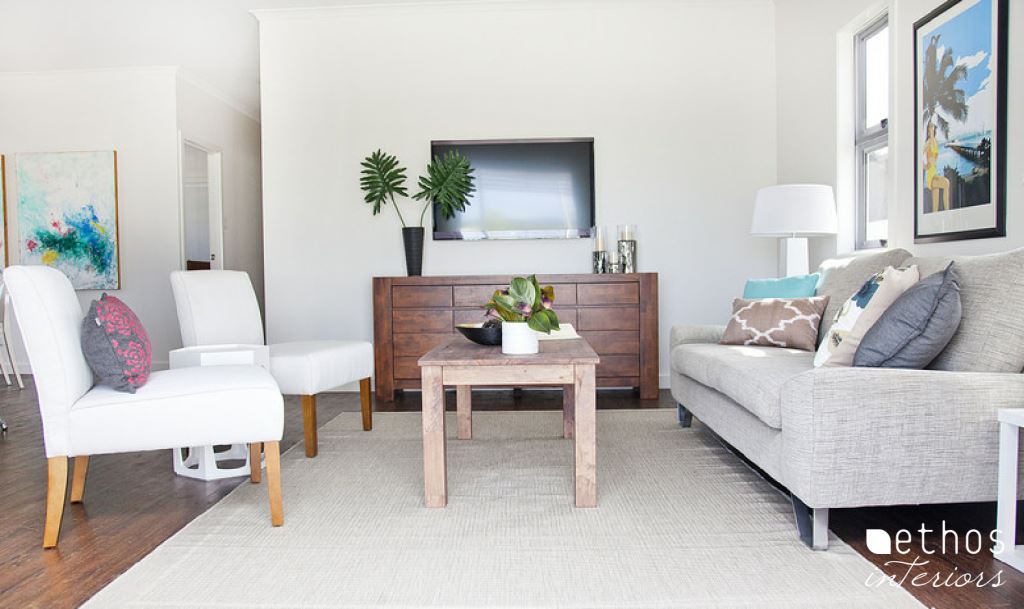 Location.  Ok for some this may have come as a negative.  As mentioned new land is generally released a little further away from the "centre of town".  The benefit of this is that the developers can create "communities" and plan suburbs specifically around their target audience.  Their were many times we wondered if we had gone too far away from the city, but we have two playgrounds, bbq areas, a lake, a shopping centre and schools literally metres from our house.  The area is full of young families, creating not just a new suburb but neighbourhoods. We have loved growing with our suburb.
Price.  We got an amazing deal on our "built" home.  We could make the most of every dollar spent by doing some of the work ourselves (landscaping, mailbox, driveway) sourcing our own fixtures, and adapting the floor plan so that every space was usable. To get the finished product as an established home we would have at least paid an extra $50K. Because we got a new home at a great price the equity in our home has accrued very quickly! 
The Challenges.
Finding land, a house plan and a builder takes time.  You need to do your homework.  It also takes time to have plans passed through council and for building to actually begin.  Ask for specific build timeframes and get the builder to sign on them.
So we have watched the building horror stories on A Current Affair.  Building does have its risks. But remember for every dodgy builder there are a thousand great ones.  Ask around, word of mouth is the best way to find a reputable builder.  Visit display centres, meet with builders and trust your gut and a google search.  
THE BEST OF BOTH WORLDS
Want a new house but don't want to go through the building process?  All developments offer house and land packages.  These plans have been approved by the council and many are already in the process of being built or are completed homes.  This saves huge amounts of time!!!!! If you are really lucky you can buy whilst it's still being constructed and even have a say in the colour pallette and fixtures.  Most builders will have these homes "on display".   Display centres offer you the opportunity to walk through an example of the builders work. An already built property will give you a feel of the layout and size.  You are also getting a finished, new home for one price with no hidden costs. Because the builder has made a deal with the developer for the land you can also get some great deals.  Have I mentioned I have a thing for wandering display homes!  We have been to nearly every display village in Brisbane!  I love to see the latest and greatest home designs, decor and fixtures at work and well….. dream!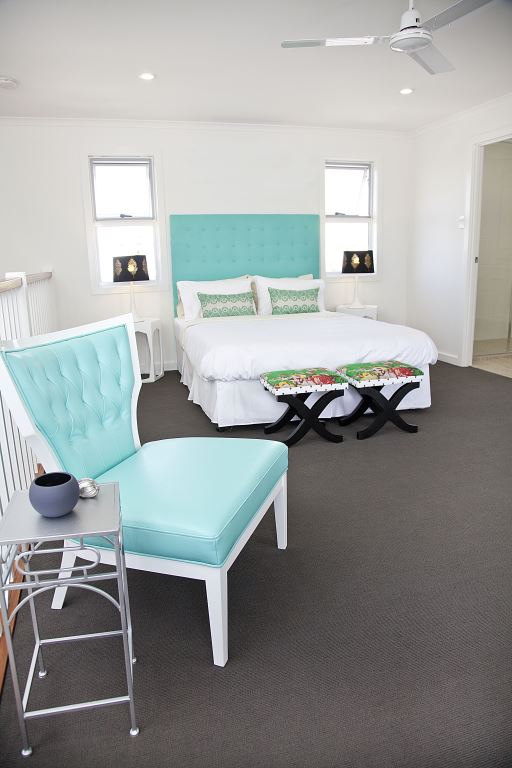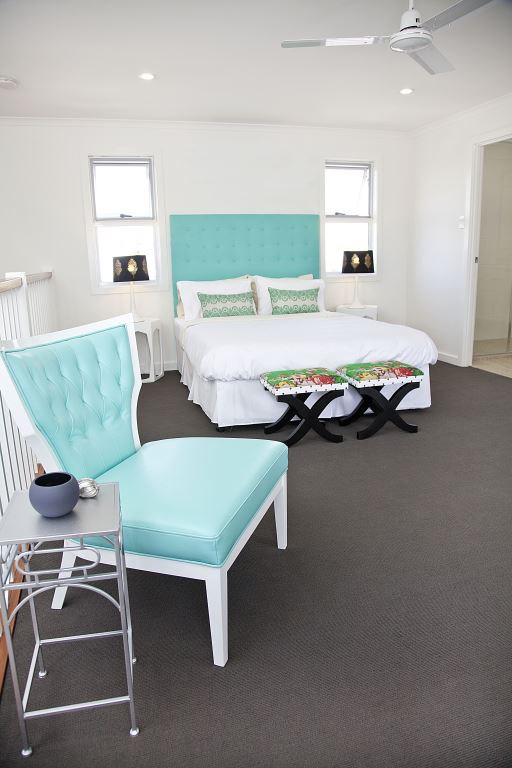 To buy or build?  Nobody has the perfect answer besides you!  You need to find the best option for your situation.  Weigh up the pros and cons, do your homework, look at your budget and then……go house hunting! 
 This is a sponsored post. You know how much I LOVE all things houses, well Stockland asked me to write about my opinion on buying or building.  This post is just that!  I was compensated for my time but not for my opinion!  If you would love to cruise a Stockland display centre click HERE and take some pics to show me!
Love that living room and kitchen?  That is the work of the amazing Anna from Ethos Interiors, remember she helped me with my living room?  Isn't she talented?!