Project Decorate ~ Ethos Design Giveaway
Posted On June 3, 2012
I LOVE to decorate.  I don't lack motivation or even inspiration, what I struggle with is tying it all together with our existing furnishings!
 I have long been struggling to inject some colour into our very beige and bland home.  Since building seven years ago, all of our money has gone into finishing the house off and landscaping, leaving nothing left for making our house a HOME.  But this year we have made it a priority.  We want to go room by room, adding decorative colour, style and most importantly some love and warmth!
Now I have found someone to help me do just that!  Anna, from Ethos Design Kits has come to my rescue.  Recently I enlisted her e-design service to help "freshen up" our very boring Living Room!  
After an online questionairre, Anna idenitfied our personal style as "Classic Contemporary"  and within a week we had our very own "Design Kit"!  
This kit contains inspiration, suggestions, stockist lists, moodboards, EVERYTHING!
It is such a brilliant idea it is best explained by ANNA!!!  So over to you Anna!
Ok, some fun facts about me… 
I'm Anna, an interior designer based in North Queensland, Australia (in the hot and sticky tropics). I have always been passionate about decorating and interiors. The first sign was probably about the age of seven, when I used to design floor plans and furniture with my lego pieces!
  As I grew up I knew being an interior designer was my dream job and I'm lucky enough to be doing it every day. I'm currently living in a mid-century era Queenslander which I'm very, very slowly renovating. You can see the progress (or lack thereof!) over at my blog, My Design Ethos, along with all my ideas and some other design inspiration.
 A little about Ethos Design…
I have two businesses; Ethos Interiors, which is a custom interior design firm, and Ethos Design Kits. My goal with Ethos Design Kits was to be able to offer people the benefits of the advice of an interior designer, without the high price tag associated with it normally.
 So, what are Design Kits? My kits are basically an online interior design plan which gives you all the information you need to pull together a room that's (hopefully!) perfect for you! I do my best to explain why a piece will work for you, which gives you the chance to look for something locally or even find a second-hand piece as an alternative.
So here it is a sneak peak at the plans for our transformed Living Room. 
Of course a little bit of Tiffany blue/aqua had to be in there!  Anna has been able to mix our existing colour scheme with new ideas seamlessly.
 I love the moodboards as it has helped see how my living room would look as a whole!  This has been one of my biggest problems!  Continuity!  I love that where possible Anna has used pics of our real furniture! That piano looks exactly like ours!
And yes that last picture reads right our kit is 22 pages long!!!!
I cant wait to share with you our kit, our plans and our progress over the coming months.
But what has got me really is excited is……..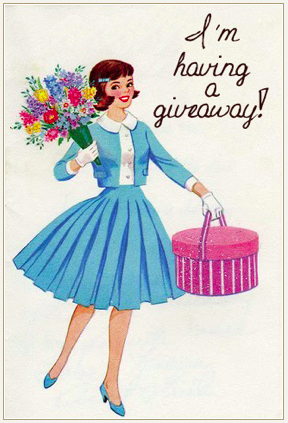 The giveaway…
Anna is very kindly giving away a gift voucher for
one custom design kit; a "Freshen Up Online" valued at $299. 
This kit can work with your existing furniture or find all new pieces for you, and suggest new art, accessories, rugs and window treatments to finish off the space.  For more information on what is included you can visit her website here:
 http://ethosdesign.biz/decorating.html 
HOW TO ENTER
You must enter via RAFFLECOPTER below! 
Good Luck!