Crown Towers Resort REVIEW Surfers Paradise – Gold Coast
Posted On September 21, 2021
How good are school holidays? We have just arrived home from a much needed family holiday. It has been years since we enjoyed a real family holiday and it was our first with three kids who were all old enough to not need a day nap! Life Changing!
So before I give you the review some things you should know about us. We are a family of 5. 2 Adults, 3 Kids aged 14, 11 and 7. We live in Brisbane so were driving to the Gold Coast for a beach break. We went the first week of the September School Holidays so it was warm but the mornings were still cool.
OUR MUST HAVES
2 Bedrooms (1 for adults and 1 for kids)
Carparking included
Air Conditioning
Self Contained
Great Location (Walking Distance to Beach and activities)
Close to groceries
POOL!
Affordable (Mid Range Price, Value for Money)
ACCOMODATION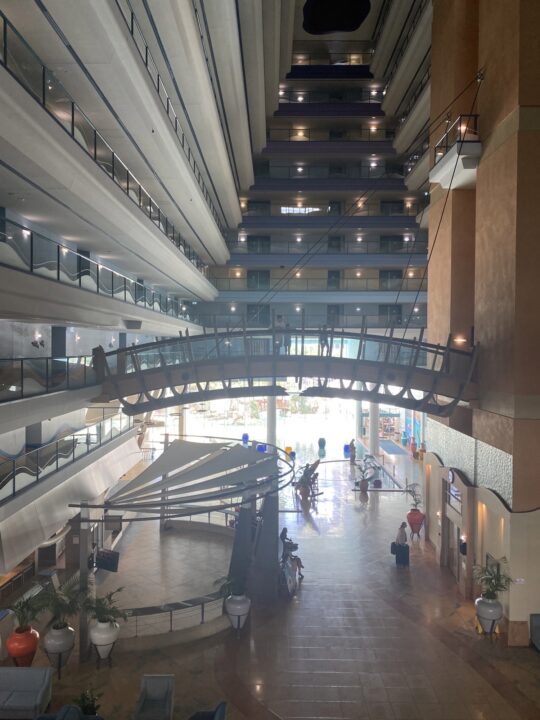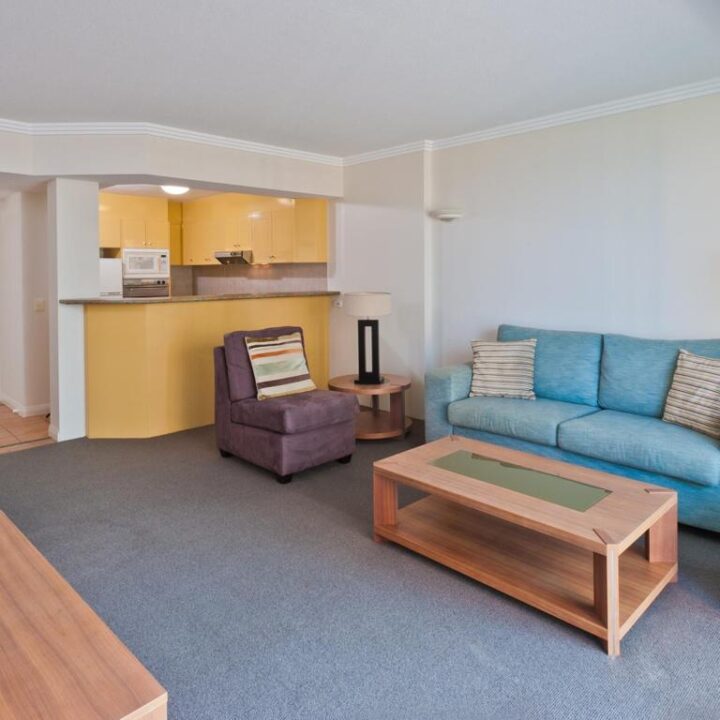 With all this in mind I did a quick Booking.Com search in a price range and discovered Crown Towers Resort, Surfers Paradise. As a family of 5 they had 2 Bedroom Apartments available. The apartment was nothing fancy! Very old school 90's decor but spacious and had everything we need. The room had one double entry door but then after a small foyer it broke into two sections
A full kitchen with Fridge, Microwave, Stove, Oven and Dishwasher.
Laundry cupboard with Washing Machine adn dryer (essential for drying towels in between pool visits!).
TV in Kids Bedroom
Kids Bedroom had two single beds and we had a fold out trundle bed with plenty of room
Kids had own ensuite bathroom and heaps of storage
No balcony on kids room (this made me feel safer)
Lounge room with enough room for 5 people
Small Balcony (small table and space for drying clothes)
Main Bedroom had two storage cupboards
Full Bathroom with Bath, Shower, Vanity, Toilet
Portable Drying rack (came in handy)
We actually loved the 90's decor of the foyer complete with bizarre wooden sculptures and a boat hull for a bridge!
Undercover Parking included
The only negative – the room key is an actual key and if you lose it you pay $350 (at one point we thought we lost it and we were panicking!)
FACILITIES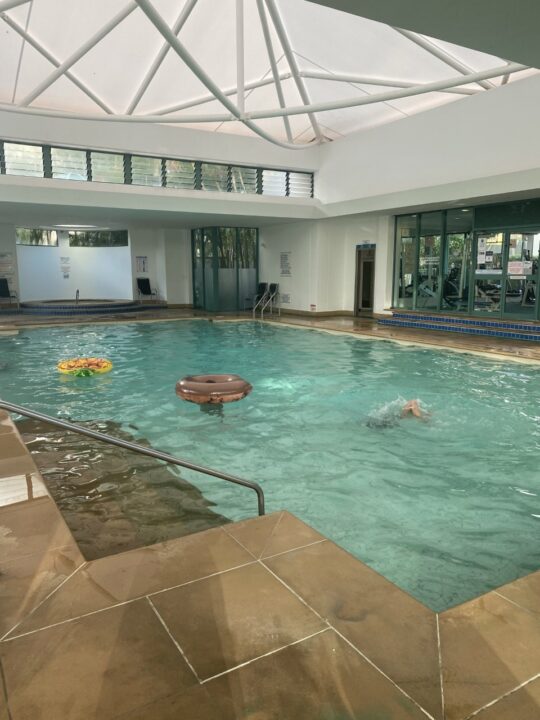 3 POOLS!
Indoor Heated Pool and Spa (great for early mornings and late nights when outside pool was too cold!
Outdoor Spa (always a favourite)
Outdoor Beach Like Pool with cave! This was a highlight kids loved swimming into the cave. Plenty of Sunlounges nd chairs and a real sand beach for sand castle fun. Easy to supervise multiple kids. I set up on a sun lounge and could see both beach pool and kids pool. This pool was great for all 3 kids and they loved to swim around and under the bridges.
Kids heated play pool! Deep enough to lounge in but great for small kids! Complete with Pirate ship and slide! The slide is suitable for Under 12's.
The Kids play pool then had a wading section perfect for littlies especially toddlers!
Playground. Small and only probably suitable for under 8's (although my 7 year old wasn't at all interested)
Gym (Hubby used this daily!) with glass walls so you could supervise older kids in pool!
Sauna
Games room – only uses coins and each game is about $2 It was a bit of a novelty for our kids so we let them have a few games.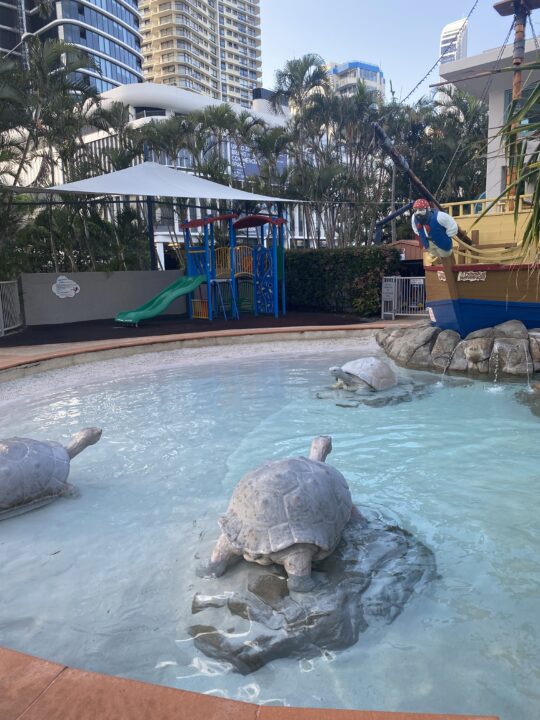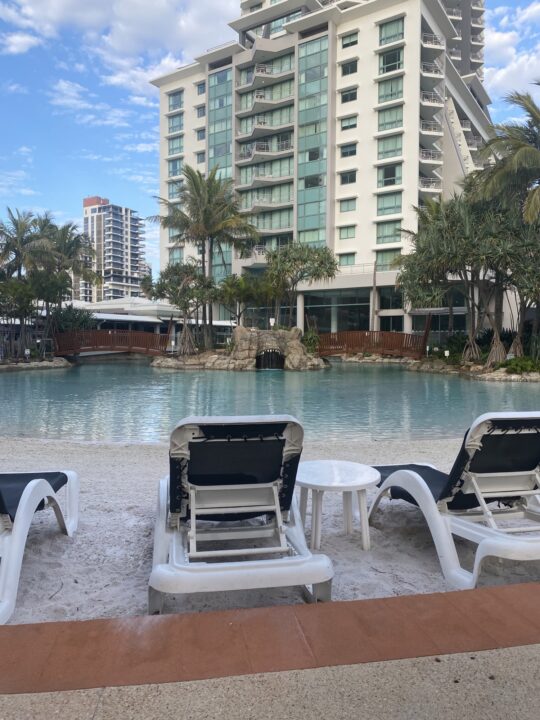 FOOD
Unfortunately due to COVID the old restaurant had closed 🙁 This seems to be the case at most hotels although the QT across the road said they were reopening their restaurant next week. But…
A great Kiosk at the pool serving kid Friendly meals, snacks, drinks, ice creams.
Chiangmai Thai Restaurant onsite but not operated by the hotel
The negatives to this was the Kiosk only took cash! That was an absolute pain and the operators would have made much more money from us had they had EFTPOS! Hot chips and seafood basket were amazing, breakfast was good for the price but very basic. Ice Creams were very old (you know when they have ice on them inside the packet and I could literally bend my Cornetto cone!) Kids spent a small fortune of their own money on pool toys from the Kiosk and they also sold sunscreen etc. Very handy with friendly staff!
We had dinner at the Thai restaurant one night as it was our wedding Anniversary. The Menu was extensive and food was authentic and delicious but it was quite busy and the wait meant the kids were over it pretty quickly.
LOCATION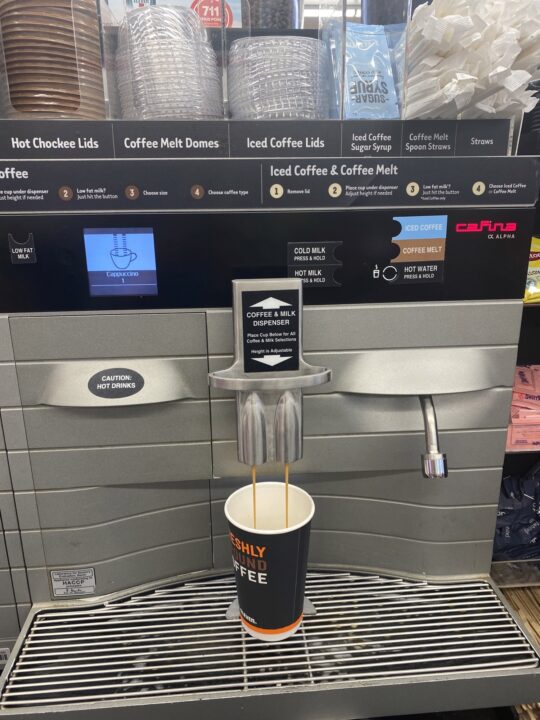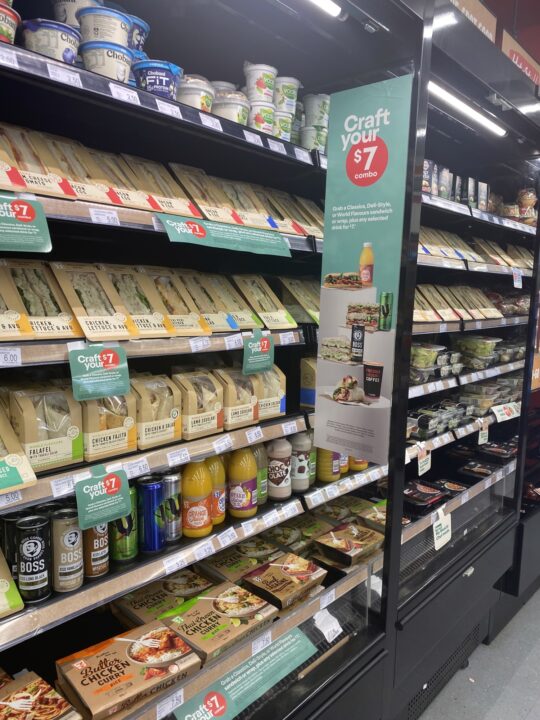 The location is absolutely perfect and that factor alone will have us coming back.
Opposite a 7/11 (This came in so handy!)
Doorstop of Tram (we got this to Pacific Fair one day and it was easy, quick and affordable)
One block from patrolled beach and safe crossings the whole way
Two blocks from Chevron Renaissance precinct with shops and restaurants
Short walk to Cavill Avenue
Right off the highway super easy to get to.
Opposite Slingshot ride and Putt Putt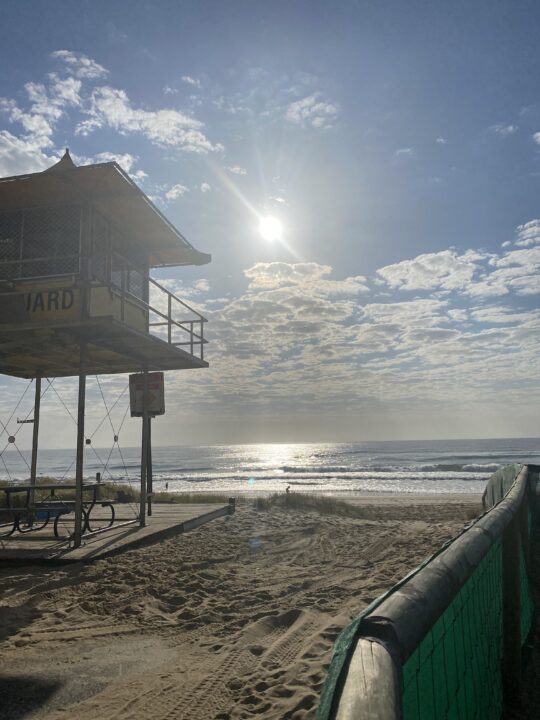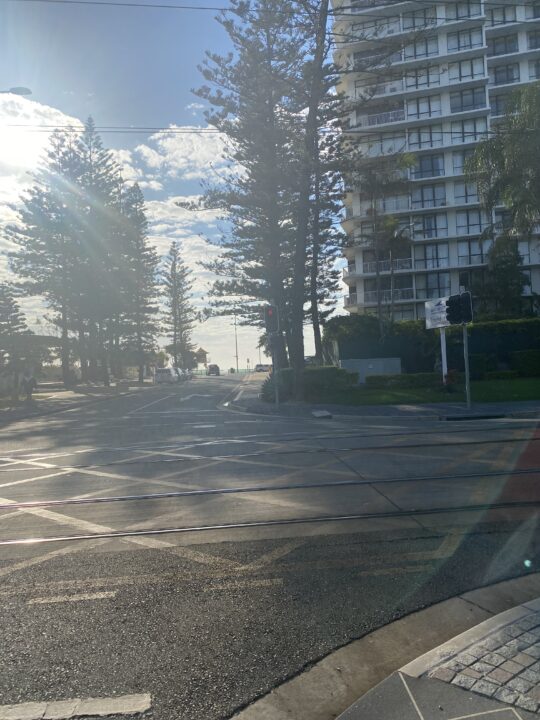 OVERALL
We would definitely stay here again and would highly recommend Crown Towers to other families, especially those with small kids or multiple kids! A great family resort. Spacious rooms, phenomenal location and the pools were definitely worth coming back for! Stay tuned for another blog post of what we got up to!