School Bag Organisation
Posted On April 21, 2019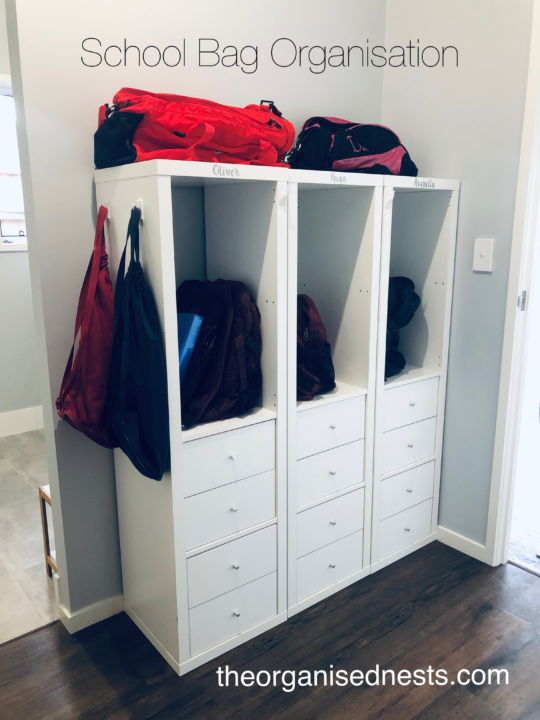 Bags, Bags, Bags! School bags, sports bags, library ags, swimming bags plus all of the school stuff! Over the years we have constantly been on the hunt for the perfect storage and organisation solution, for school "stuff". When we had just one child at school it was easy to contain it in just one set of drawers.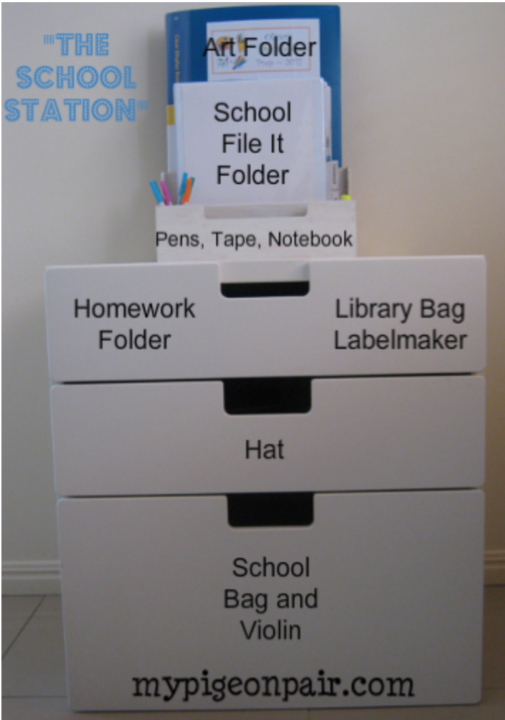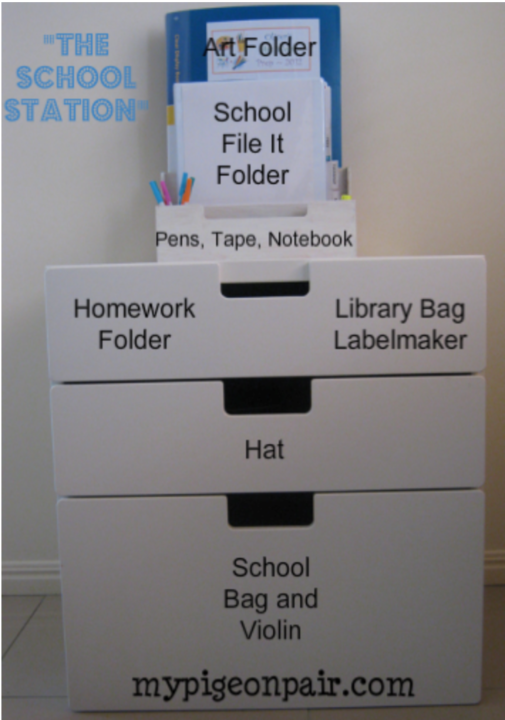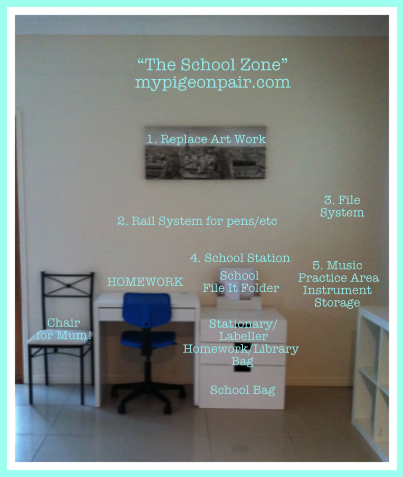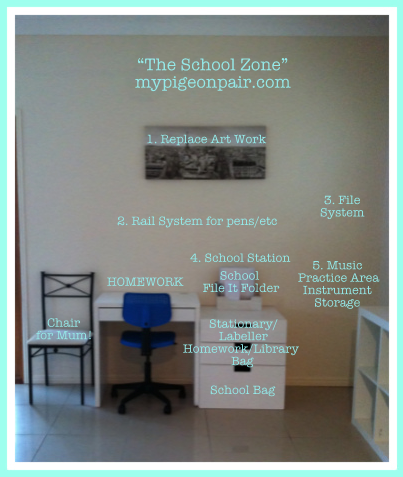 These were from Ikea and can you see what we used each drawer for. However, once we had two children at school these were too bulky for our space. So we set about converting our existing "Launch Pad" to include school storage.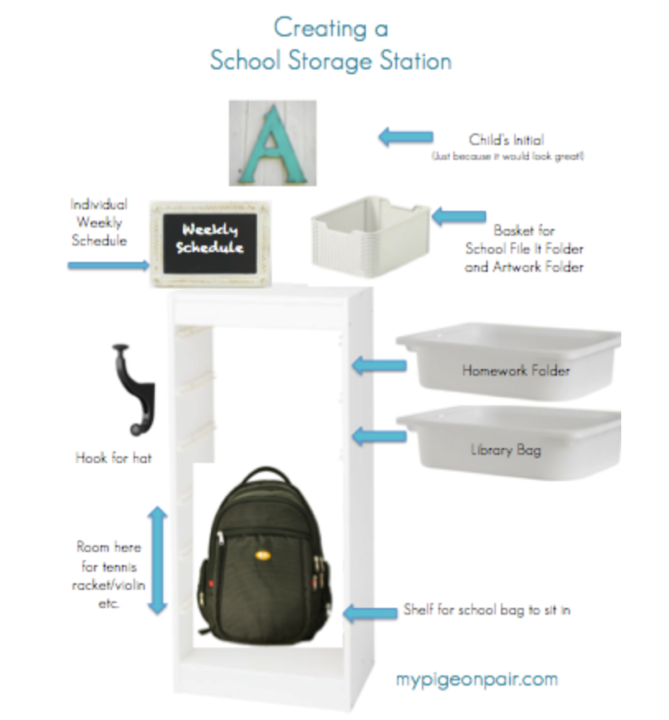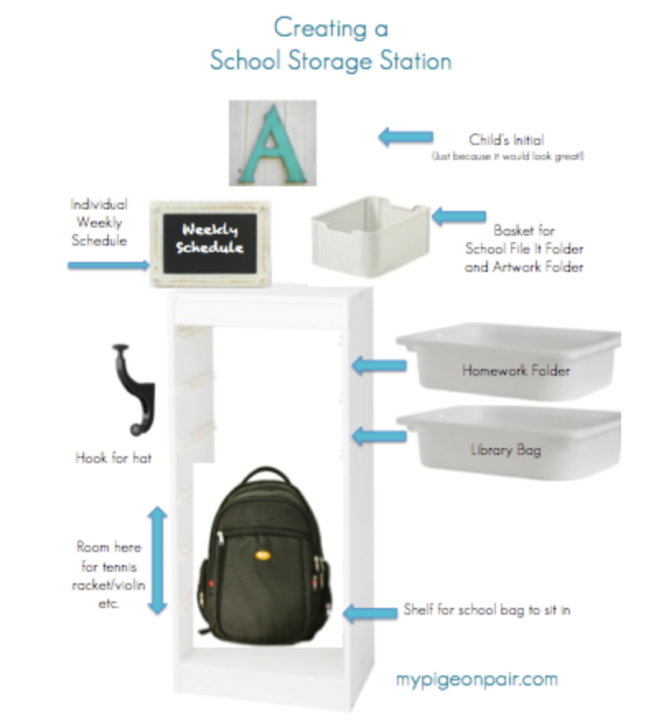 Ikea has long been one of my first stops for all things storage and organisation especially for the bulkier/furniture items. Initially I was thinking of using a TROFAST. Which I think if you had kindy/daycare age children could work. The good thing about this idea, was that for little ones the bag was on the bottom so easy for them to put away themselves!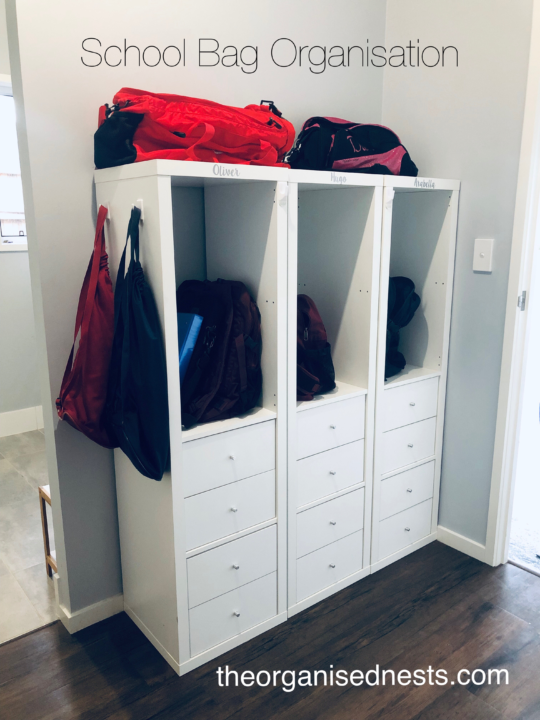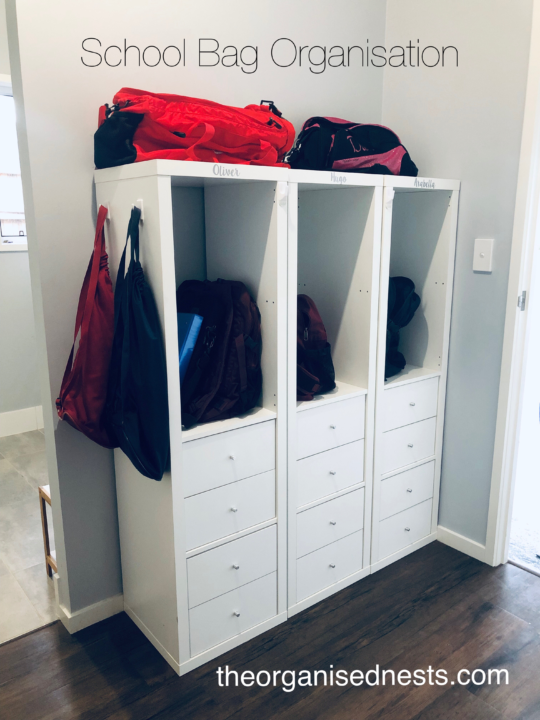 Enter, KALLAX. The initial problem we had with the KALLAX (which was at that stage called the EXPEDIT) was that the shelves weren't big enough to hold a full size school bag. So….we simply left out a shelf! I can not believe it was that easy! When we assembled it we left out one of the shelves to create a larger opening that could easily hold a school bag. Even know with a giant high schooler bag it still fits!
We then used the Kallax 2 Drawer Units in the other two spaces to create a place to organise Library bags, Homework books or folders, spare raincoats, school STUFF.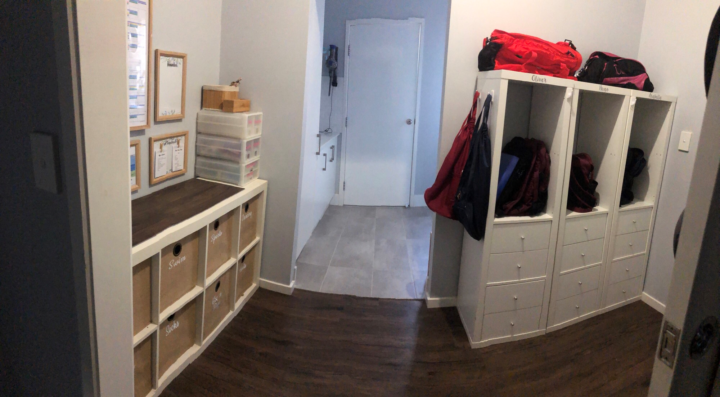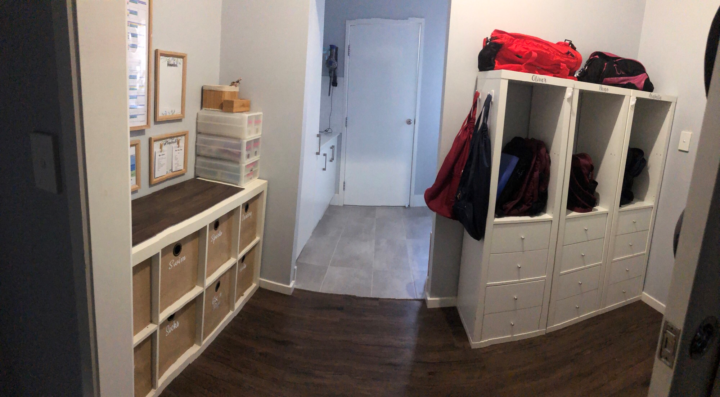 The only change we have made to this system is to buy one more as we now have THREE KIDS AT SCHOOL! Also to allow a bit more space around it we moved the Launch Pad over to be adjacent to the school bags. It is really important to remember to be flexible with your organising systems! Ours has changed so much over the years as our family grew and as our needs changed. I can only imagine what the years ahead will hold! 3 teenagers? HELP! Should I do a ideo of our mudroom? Leave me a comment and let me know!