The Play Room
Posted On April 8, 2019
I think our play room would be up there with our most written about room in blog posts!
To give you a bit of context, we have always had a play room. Before I was a mother, I was a teacher so had amassed a massive collection of books, toys, games and even furniture for my "some day" children. I know, crazy. So when we designed our first build we were sure to include a play room.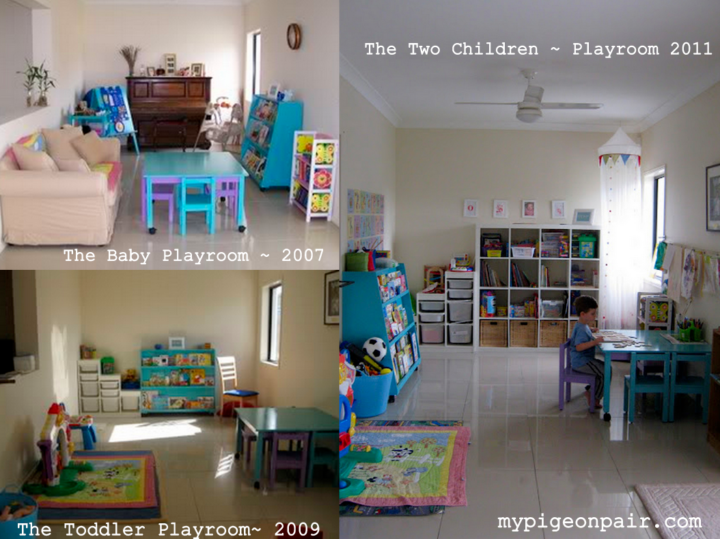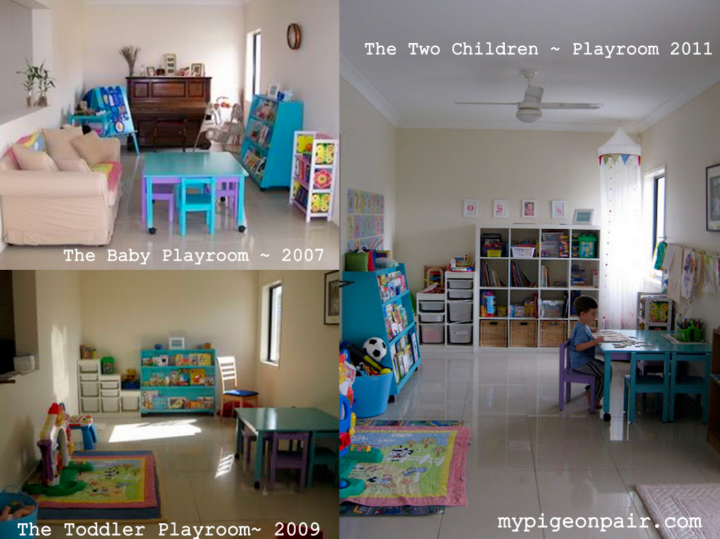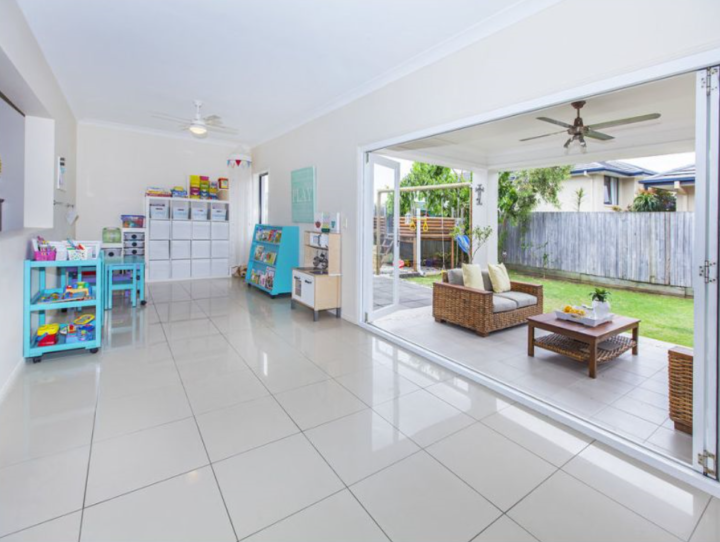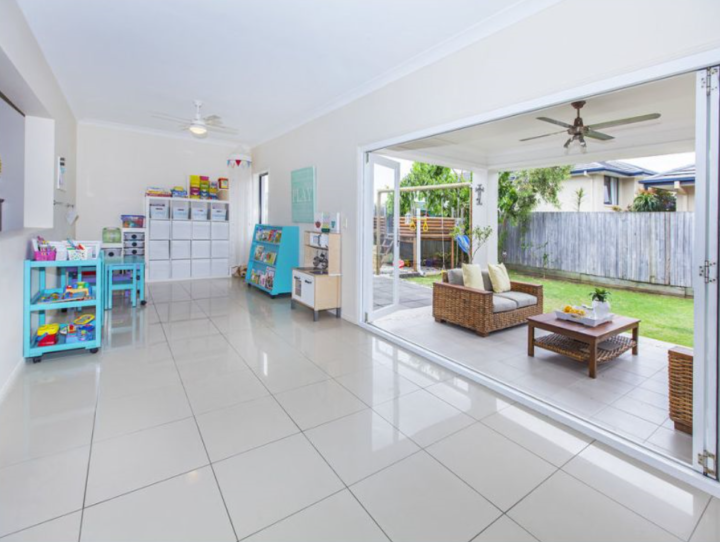 In that house the play room was just off the dining room with a dwarf wall in between. It was perfect for keeping an eye on toddlers not so perfect for containing mess.
Most the furniture you see here was made for me by a students father. It holds even more sentimental value now as he has since passed away. He made a collage table, square table with chairs, bookshelf and easel. One of the most valuable pieces of furniture has always been the IKEA Expedit (Now Kallax) unit.
I am sad to say that between the two house moves and now having children aged 12, 9 and 5, our Playroom has become very minimal. We are hardly ever home to make use of a playroom . Instead it form one half of our "rumpus" room. We designed the house with this in mind with the rumpus being at the opposite end of the house to the other living spaces. Now the mess and noise is private and contained! The other half of the room is a sofa bed and tv (with gaming console of course!). It has transitioned into the perfect party and sleepover room.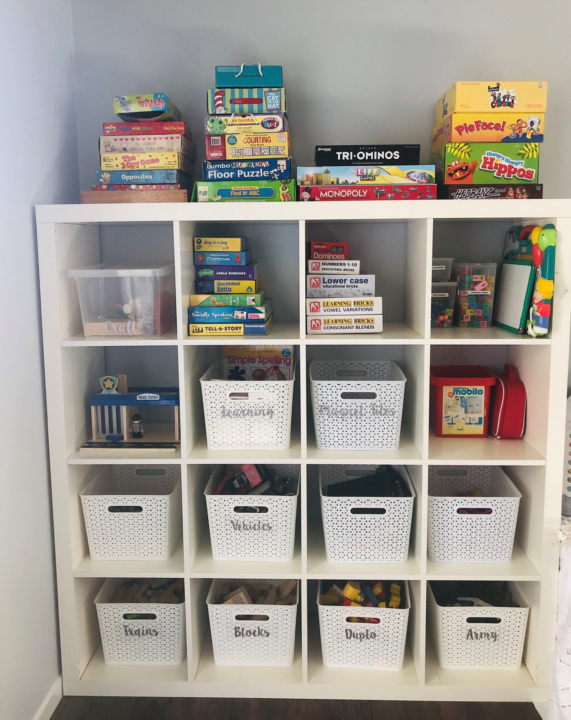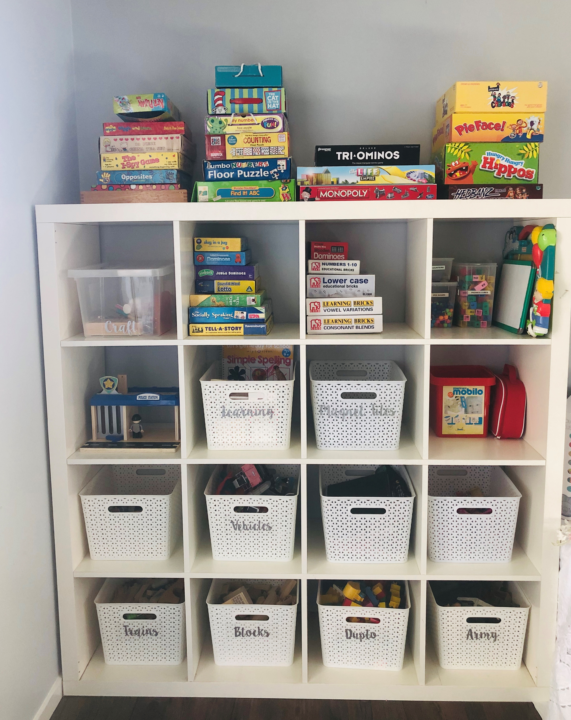 However Miss 9 and Mr 5 still PLAY. So some tried and true toys have stayed. So what have we kept?
On Top of The Shelf: Card Games, Puzzles, Board Games, Games

Top Shelf: Craft (Container from Reject Shop and kept up high away from a certain 5 year old), Flash cards and educational games, Education blocks, Phonics cubes, counters.

2nd Shelf: Wooden Police Station (Kmart), Learning books, Magnet Tiles, Mobilo.

3rd Shelf: Clip Constructions, Vehicles, Colouring In, Figurines.

Bottom Shelf: Train Set, Blocks, Duplo, Army.
All baskets are these from Kmart: https://www.kmart.com.au/product/storage-container-with-lid—medium,-white/580309

Labels: I made with grey Oracle Vinyl on my Silhouette Cameo.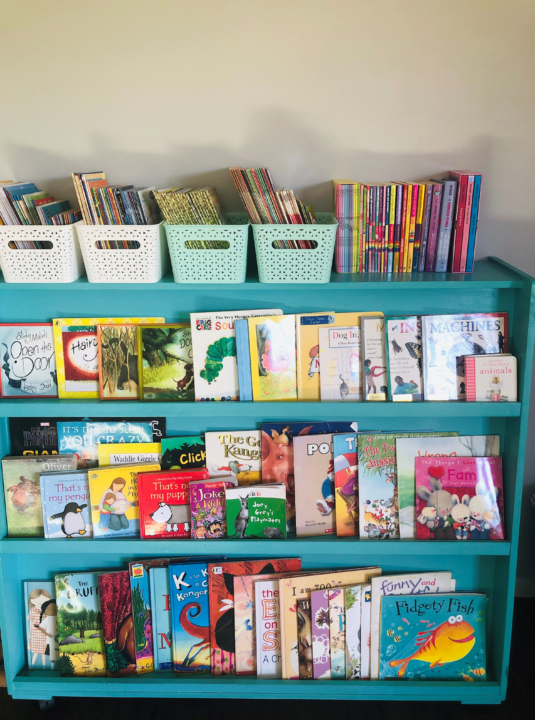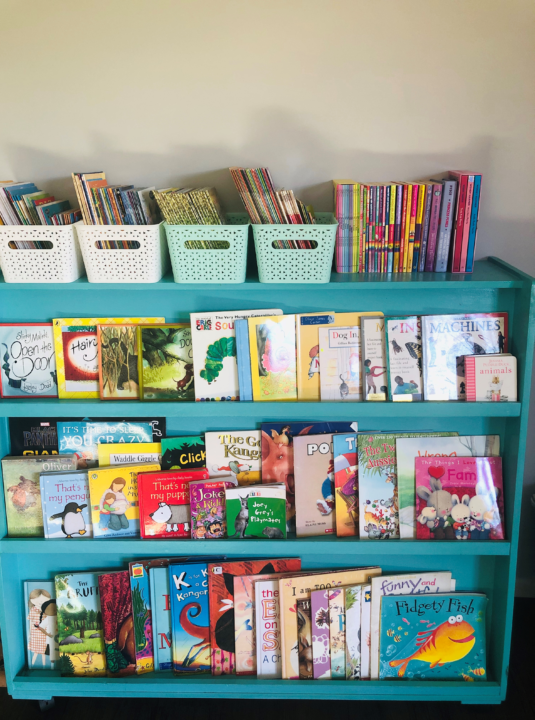 Opposite the Toy Shelf, is the Book Shelf. I have used small Kmart baskets for the early readers, golden books etc and then the shelves have picture books. I have three more tubs of picture books behind the books shelves that I rotate through. Older kids books are kept upstairs on the lounge room book shelf.
One area I do miss and would love to set up again was the writing/drawing table. With the third child now at school, we are back in the world of Sight Words and learning letters!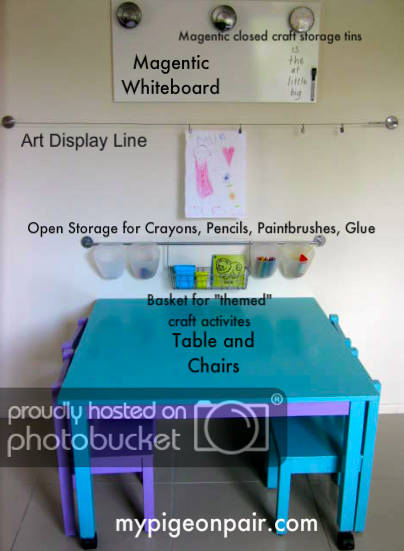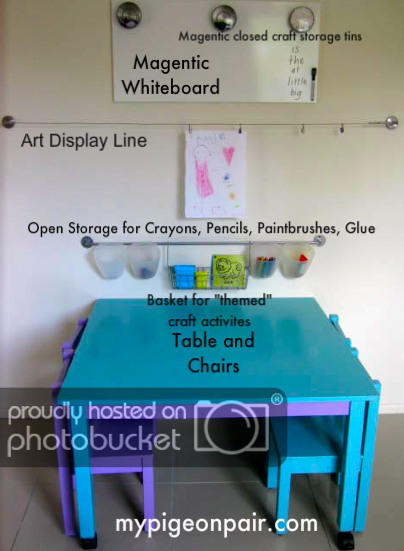 I think this system could still work but with a taller table suitable for bigger kids! Systems and storage ideas that work for our changing family are always being amended. I have always bought cheap but sturdy items for this reason. For a quick tour of our playroom baskets checkout my Instagram.com/theorganisednests story highlights. Oh and I would love to see your playroom! Tag me in your pictures!