The Building of The Lake House –
Posted On July 1, 2016
Once upon a time a young newly married couple scoured South East Queensland looking for a good place to settle.  As fate would have it after only a few weeks in Brisbane they both scored jobs in the same suburb!  It was a rapidly growing estate.  It was small and bushy but held great promise.  They bought a block of land as big and as close to the lake as they could afford.
Over the years as every time they walked along the lake, they said to themselves.  "How good is this!  We can never live anywhere else!" The community grew, a shopping centre, parks, public transport, schools.  Now they had everything they needed and no need to ever move.  But as they walked each afternoon they dreamed of a block of land on the other side of the lake.  A little island surrounded by two lakes, that would one day be developed and connected by a road.
Life happened and the couple had three children.  The family grew but alas the yard didn't.  The house was more than adequate but the title family dreamed of a pool and a bigger kitchen and of course that land over on the island.
They would drop in to the land office occasionally, to enquire on timeframes of the island being developed. 1 year, 2 years, 4 years, 10 years passed and then…….
August 2015
"Dear Prospective Buyer,  We are excited to announce that premium land within the "Island" estate is set to be released this month"
We were completely unprepared.  I wasn't working, we had a house to sell, we had so much to do but we knew these things happen quickly and this land would go quickly if we didn't jump on it.
September 2015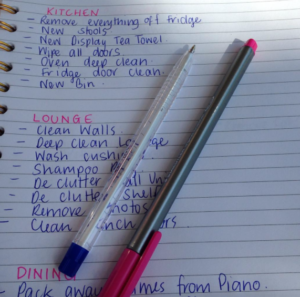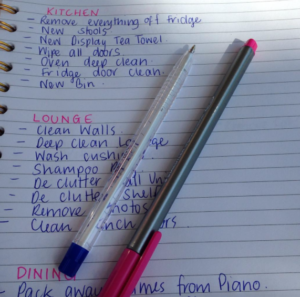 A major decluttering and cleaning of the house.  We decide to prepare the house for the inevitable.  Selling.  For the first time ever (we have prepared the house for market before) I am not sad but excited.  We have real and tangible plans in place, making the lake house a possibility.  Its amazing that it took the sale of the house to finally finish some projects that we had intended to do for the last 10 years!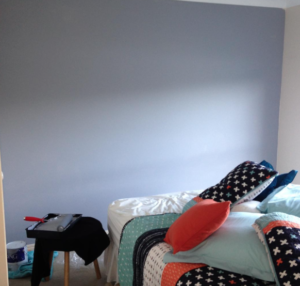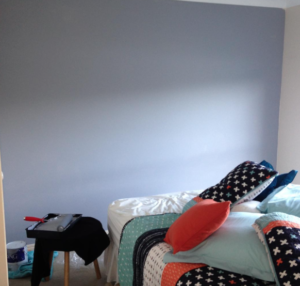 2nd October 2015
Crunch time.  We need to sell our beloved house.  We are worried about a shortfall and want to be realistic on what size land we can afford.  We interview  and choose the real estate agents.
9th  October 2015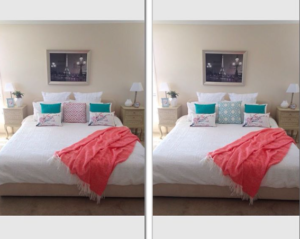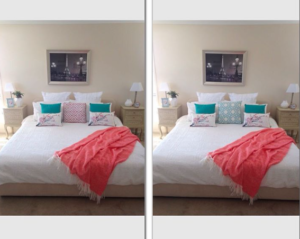 Photos of the house taken and spiel written, signs prepared.
 12th October 2015
We put out much loved first family home on the market.  We had been tempted to do this so many times over the last few weeks but this land was the perfect temptation.  We went with a local agent that we had known for years.  Open homes are scheduled and the pictures hit the internet and now we wait!!!!
Week 10 – 17th October 2015
The land is RELEASED! Yep 10 weeks after the initial panicked email! As we were buying in a new development it wasn't as easy as looking for a block and buying it.  The process would be complicated but we had been through all of it 11 years earlier.  An email is sent showing all the prospective lots, their size, location and price.  That is it!  You can't see the land or drive past it, nothing!  Luckily we had already been given a bit of a heads up from the developer.  We have to submit 3 preferences and even then you are not guaranteed your block.  Land is in high demand and it depends on what conditions you place on your contract and how long you have been on the waiting list as to wether you will secure the block you want. We chose with these priorities in mind;
Price
Bigger than what we have
As close to the lake as possible
Flat as possible
Corner (for side access) is a bonus
Week 11 – 26th October
The land is ours!  We only had one preference and we got it.  We had a feeling we would as the odds were in our favour after being on the waiting list for 10 years! Its slightly bigger than our old block, flat, on a corner and ON THE LAKE.  Absolute Lakefront.  The catch.  It wa over budget.  We decided it didn't matter and went for it.
November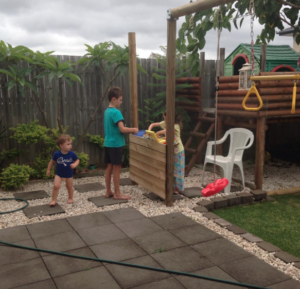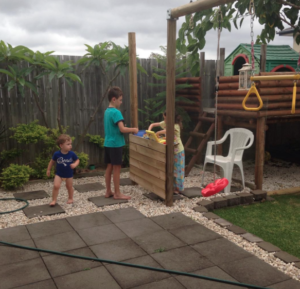 Nothing but dreaming, planning and living in the never ending hell of selling a house whilst you have 3 children.  Did I say hell?  ABSOLUTE HELL.  I don't think I could ever do it again. Lots of interest but no one with a serious price.
December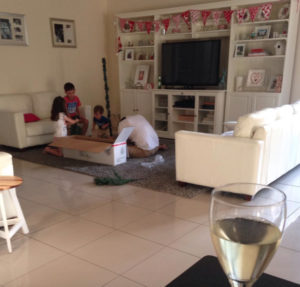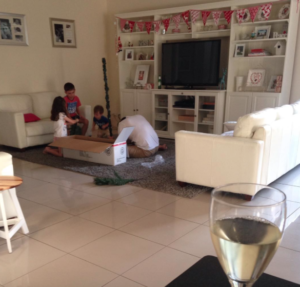 Contracts start.  The Land contract is finalised with a registration date of April, and the contracts and negotiations start on our house.  Literally up to the end of 2015.
31st December 2015
Unconditional contract on the house signed.  We celebrated and commiserated. This is it, no going back.
January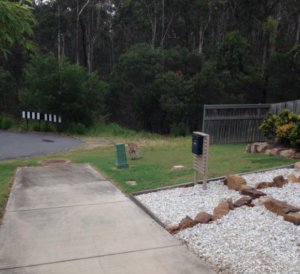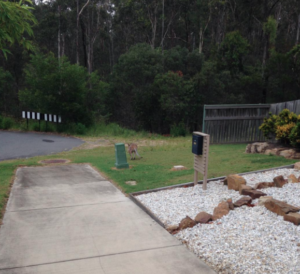 Now that the house is sold a new kind of hell begins.  Packing up a house you have lived in for 10 years, whilst returning to full time work for the first time in 9 years and getting prepared for back to school and of course how can I forget….finding a rental.   Not wanting to spend a lot of money but wanting to stay in the same suburb proved quite difficult.  We ended up renting a house that I had never seen! It has 4 bedrooms and 2 living areas but everything is small and cheap.  Most definitely built to be a rental, corners have been cut everywhere.
My husband had it in his head that we could move by ourselves but after a day of it we realised that was not going to happen. My amazing in laws came to the rescue and we moved the weekend after school started. This also happened to be the hottest weekend of the year!
February
I have quietly had a builder in mind the whole time so we organised a meeting with them.  We know that with this particular block and to get our dream home, we will require a custom builder.  We looked for someone with knowledge of Queenslanders in the hope they would "get" our design ideas.  We are wanting a hamptons/coastal/modern queenslander home.  Think white weatherboard and a sprawling front porch.  We met with the builder and his wife in their divine old Queenslander.  It was truly a blessing to find someone who was not only so easy to communicate our ideas to but who was realistic and honest.  They are willing to take on the job and we leave absolutely ecstatic.
March
With a folder full of ideas we meet with both the builder and Architect. The Architect operates separately form the builder but also works with him to ensure we all create a design that matches our budget.  The Architect is also a mother and at this meeting she is a few weeks off giving birth to her third baby! I am hoping Mother's practicality and commonsense will influence her designs.
April
 We are still waiting for the land to be registered. As expected their are delays with the developer.  We eagerly drive by on the other side of the lake trying to make out our blocks boundaries between the trees. Our street has also now been given name.  Can you see how desperate we are for any updates!
May
The block is registered!  Finance is approved.   On the 17th of May 2016 we FINALLY got to drive on our block.  I say drive as we had to be escorted by the construction manager as it is still a construction zone.  Our feet didn't get to walk on our block but it was oh so good to see it with our own eyes!
June
New satellite images of our block are released and we get a clearer picture of where it sits in relation to everything.  The contract is finalised, the block is settled and finally ours and we have the mortgage to prove it! Most excitingly we could visit the block with the builder and the architect !  This turned out to be a debacle of a day and again we were only allowed restricted access and had to remain in the vehicle.  Our block has been turfed around the edges, roads are done, we have gutters and a footpath is busily being laid.   Now that the Architect has physically seen the block she can start drafting plans!
and that is where we are at……the architect is drawing, the developer still won't give us full access and we are waiting, waiting, waiting and trying to not kill each other living in this rental.
Now that I am all caught up I hope to update you all more frequently especially as this is where things are now going to start getting really interesting!  For all of our house inspiration check out our Lake House Pinterest Boards and #thelakehouse on Instagram.