5 Weekend DIY Projects
Posted On July 9, 2015
…… and the lessons they will teach your kids!
Sometimes there's nothing better to do on a weekend than fixing up a tired old piece of furniture, or maybe building some storage racks that you've been putting off doing for a long time. Maybe all you need is some wood, a can of paint and a power tool or two to achieve a little bit of weekend DIY glory. The hardware store is your friend. But better yet, there is more to backyard DIY then getting handy. DIY is a perfect time to involve your kids in some hands on educational activites.
Here are five ideas for DIY projects that will keep you busy between Friday and Monday.
BUILD A SWING SET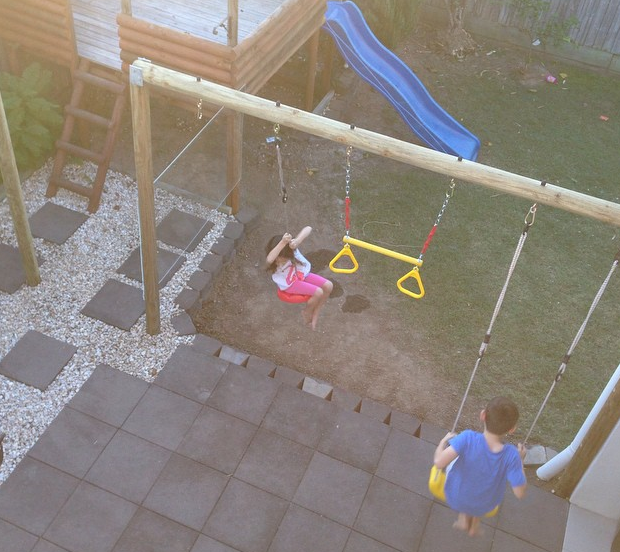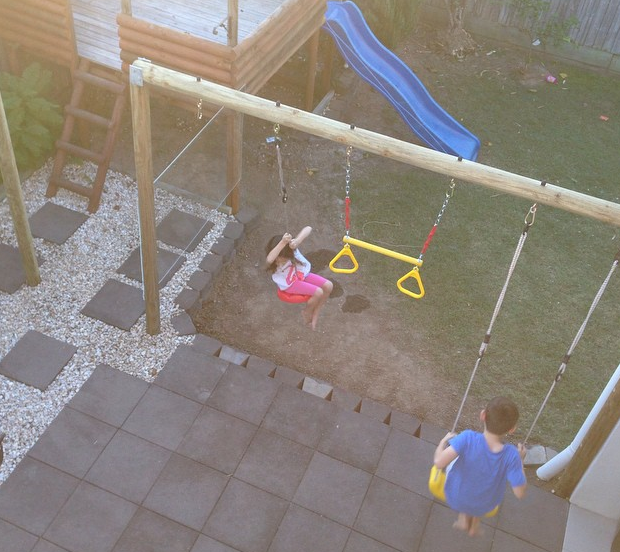 Kids love swings, so why not build a set that they'll cherish for years ahead? For a basic A-frame set, all you'll need is the timber, some nails, paint, wood glue and chains. A power drill might help as well when you need to attach the chain to the cross-beam and thread the chain through the seats to secure them. Get the kids involved too.  Ask them to draw a plan of what it is they want, give them th tape measure to measure out the area and involve them in decisions regarding cost and even safety. In fact making deisions about their safety is part of the old Early Years Curriculum Guidelines!
RESTORE SOME FURNITURE
Remember that old buffet that's been gathering dust in the garage for years? Maybe it's time to give it new lease on life with a clean-up and a coat of paint. Years of neglect probably mean the surface is rough, so it will need to be prepared before the paint goes on. If you don't have the patience to sand by hand, head to your local hardware store to see their selection of sanders. Popular brands such as  Ryobi manufacture a range of quality tools for any need. Find one that suits your needs and sand away the years in readiness for a fresh coat of paint. This is a great lesson in recycling and those little hands love to paint, strengthening fine motor skills.
BUILD A DECK
You've had the idea in your mind for the last four years but just never got around to it. Next weekend the weather is predicted to be fine. You have the plans and measurements for the materials, and the tools. All you need is the timber. No excuses, this weekend is the one when you'll finally build that deck.   Once you've chosen the location ask the kids to help with the measuring and recording of numbers. Draw simple plans together and for the older kids get out some graph paper and let them create some scale drawings of the deck plans.
GREEN THE BALCONY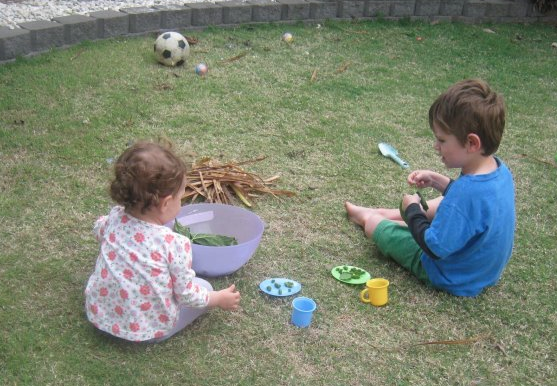 If you're living in an apartment, or even have a tiny backyard like us, DIY decks and patios are obviously not possible. But if you have a balcony with enough space after the clothes hanger is set up, why not consider a few plants? They can provide extra shade in summer, give you some free tomatoes, and their green leaves are easy on the eyes. With plant nurseries scattered liberally across the suburbs, you're never far from one and plants are surprising easy to care for. Just ask any cactus owner.   Ask the kids to map the backyard and then record where the sun hits at different times of the day. With this data they can research (or even just ask their local nursery) what plants will suit which areas. As they watch the plants grow they make valuable predictions on how long they will take and what factors influence the growth of different plants.  Whilst they are in the backyard they can use berries, leaves, twigs and stones to play their own cooking games!
SPRING CLEANING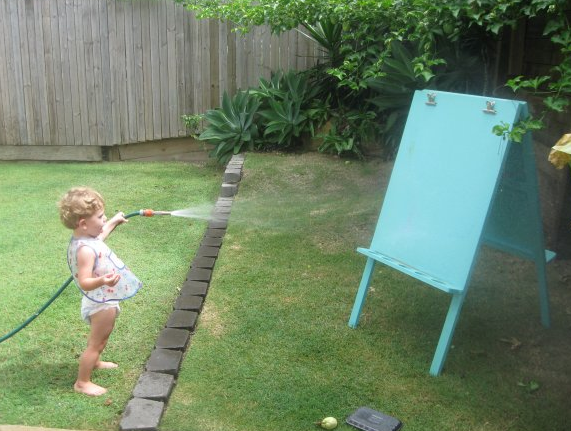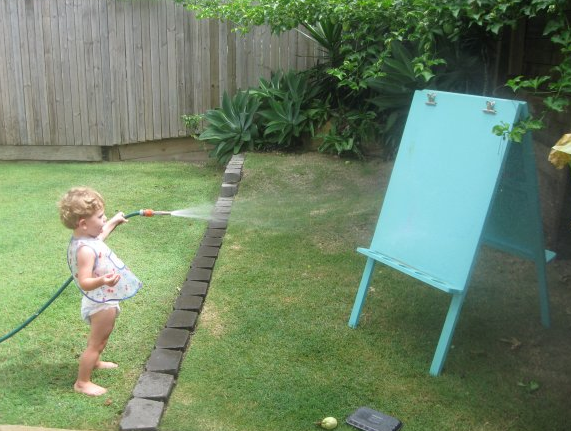 Cleaning doesn't really need to wait until spring; why not do it this weekend? Most of us view cleaning as a chore on which to procrastinate, but few would argue that the effort isn't worth it once the job is complete. Windows, walls, gutters and architraves sometime fall victim to unintentional neglect, so why not give them the love they deserve this weekend? Give the kids a spray bottle of water to spray the plants or a bucket of water and a paintbrush and get them to "paint" the fence or cubby house.  If you are game give them the hose to play with! It keeps them occupied whilst you get busy!
Have you got any ideas for Weekend DIY projects?