Kids ANZAC Day Activities
Posted On April 24, 2015
ANZAC Day is such a special day for all Australians and this household is no exception. We have had four generations serve in the Australian military including my own Father, Husband and most recently my Borther serving in Afghanistan. My husbands great uncle died in WW2 and is buried in El Alamein. My two sons proudly bear his name as their middle names.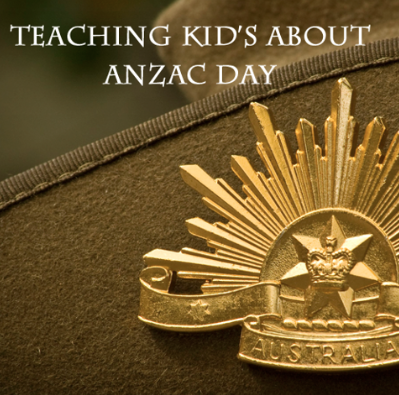 In the lead up to Anzac Day and on the day itself there are lots of easy ways to get your child involved.
BAKE ANZAC BISCUITS TOGETHER
[yumprint-recipe id='2′]
ANZAC Day is an important part of our Australian Calendar. In our homes and in our classrooms, children learn about ANZAC day through stories, craft and real life experiences.
READ A STORY
Sometimes a story can explain a complex topic in a more age appropriate way then we can. It is often difficult to find the write words to covey such an important message, in a way that children can understand. Stories do just that. Ask your child's teacher, librarian or even local RSL for some recommendations. Be sure to pre read the story yourself to make a judgment on whether it is appropriate for your family. Some of our favourites are;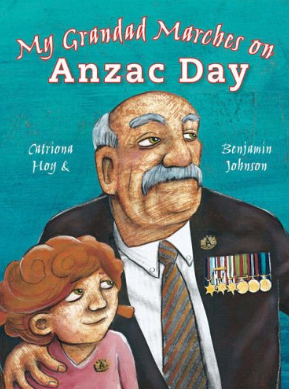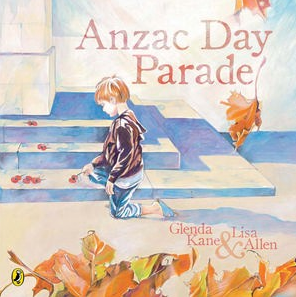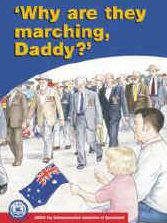 CREATE AND CRAFT
Young children learn through hands on activities. There are many ANZAC day themed art and craft ideas that are both simple and cheap.
Pinterest is your best friend here!
Poppies: Make poppies with paper plates, cupcake papers and pipe cleaners or even with red paint and a potato stamp!
Wreaths: Paper Plates make a great wreath template. Simply cut out the middle of the plate and paint the remaining wreath green. For texture stick on small squares of crepe paper or leaves from the garden.
Flags: Colour in some Australian or New Zealand flag templates and attach them to straw or paddlepop sticks.
EXPERIENCE
Their really is no better way for your child to learn about Anzac Day, then to visit or participate in an ANZAC Day March or Ceremony. Contact your local council or RSL for your areas events. A march will help show your child the range of people that have served their country, men, women, old and young in their varied positions. The colours, the sounds and the amazing memorabilia, will keep them interested for longer than you imagine. Bake some Anzac Biscuits to take along with you, wave your flag proudly and applaud the soldiers as they march by.
Through stories, craft creations and experiencing all that is ANZAC Day, our children will have a new understanding and appreciation of this special day.