Creating a Homework Station
Posted On January 18, 2015
Sight words, readers, maths sheets, posters….HOMEWORK!!! I am going to go out on a limb here and say I actually don't mind helping with homework. It's my way of staying in touch with what is happening in the classroom and how my child is travelling academically. However, this year we will have DOUBLE the homework!!! This can only mean one thing, we are going to have to be super organised.
We have had a Homework Station in the past that generally centred around a student desk, but to be honest, it really didnt suit a small child. Children until they are at least in Year 3 need supervision and assistance when doing homework. So last year we did homework at my desk in the study. There was just one problem. We had a homework trolley but it was really disorganised. I just never got around to updating it to reflect our changing homework needs. So before the school year starts I was on a mission to create a Homeowrk Station that could cater for two or more children, one of whom is doing homework for the first time and another who is more independent.
WHAT DO YOU NEED FOR HOMEWORK
Our most common homework items;
Lead Pencils
Coloured Pencils
Crayons
Textas
Glue/Tape/Scissors
Eraser and Sharpener
Reference Charts
Stapler
Calculator
Flash Cards
Blank Index Cards
Writing Paper
Counters
Paperclips
Ruler.
I also wanted to create a space for the homework books to be kept during the week. They generally come home on the Monday and go back on the Friday.
HOW TO STORE IT
The easiest way for us to store all of this? On a trolley of course! This means we can wheel ALL of our paraphernalia to where it is we are doing our homework! The dining table, study, kitchen bench, outdorr area, ANYWHERE! This for us is key. No more sitting down to do homework and realising we have left the pencils in the playroom or the glue in the study it is ALL IN ONE SPOT!!!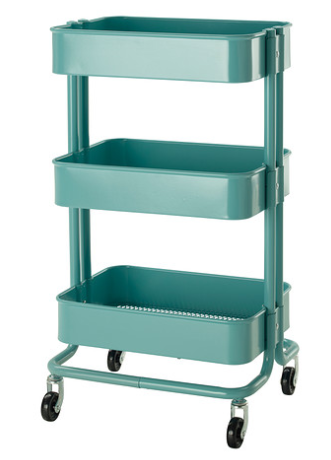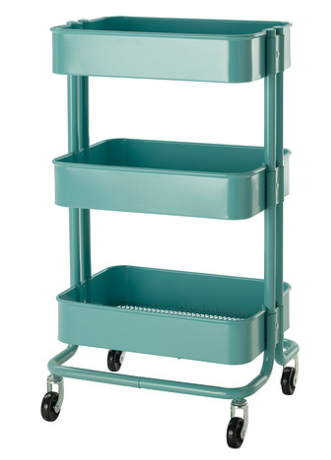 The cutest most affordable and most flexible trolley would have to be the IKEA- RASKOG. There are whole Facebook groups dedicated to this trolley which is great for storing bathroom items, baby change items,office supplies or kitchen utensils. All that for $79AUD Oh and did I mention it comes in my favourite colour minty blue?
OUR HOMEWORK STATION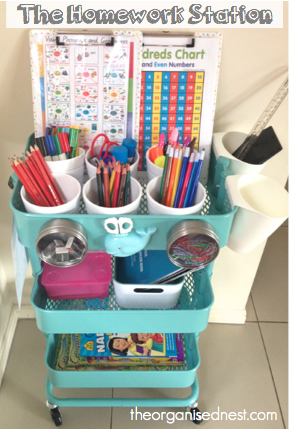 Isn't she pretty? Here we go shelf by shelf, everything you will ever need to organise school homework.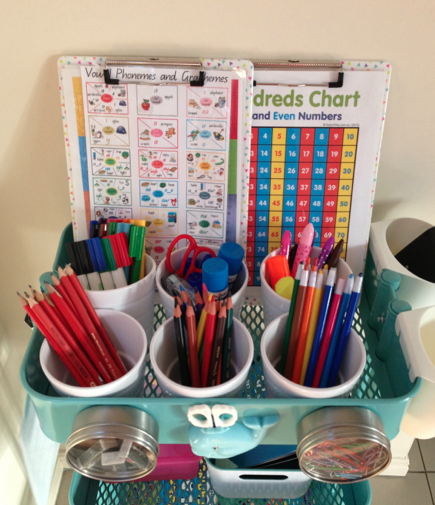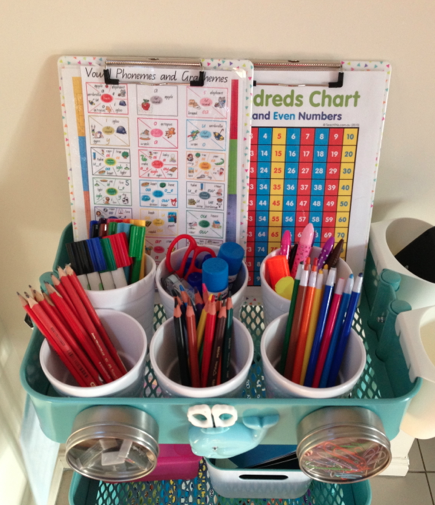 TOP SHELF
Lead Pencils, Coloured Pencils, Crayons
Textas/Whiteboard markers, Glue/Tape/Scissors, Pens/Highlighters/correction tape
Reference Charts (One for Numeracy and One for Literacy)I will write more about these in another post.
On the fron in the magnetic tins: Erasers and Sharpeners, our cute little magnetic whale scissors, paperclips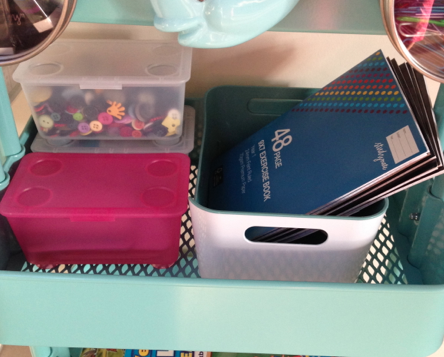 MIDDLE SHELF
Flash Cards, Blank Index Cards, Counters.
Container of writing books (Usually left over form the school year prior, I always encourage my children to write using the appropriate lines for their year level)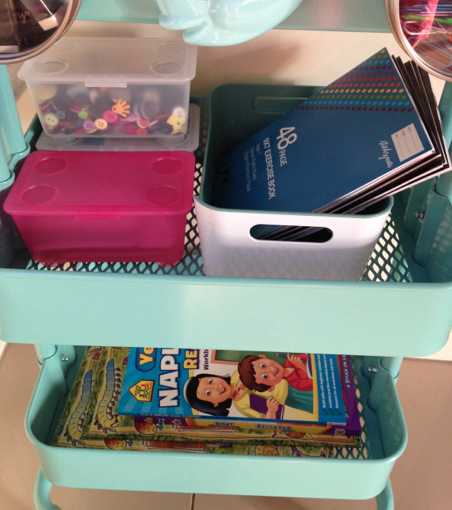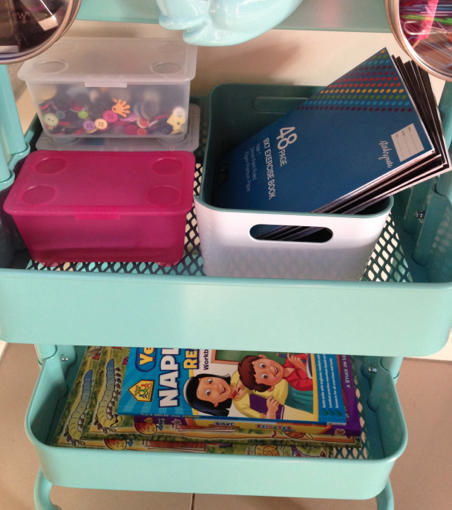 BOTTOM SHELF
Extension Activities, Activity Books and Homework Books.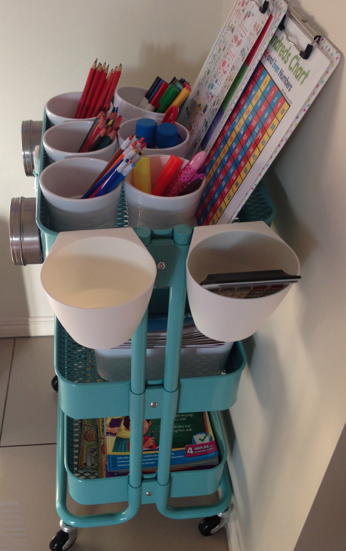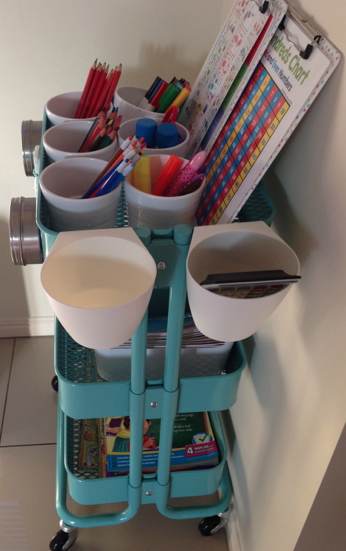 SIDE ONE:
This Will be Master O's Side. These BYGEL contianers from Ikea will hold his calculator and some grid paper squares for Maths work.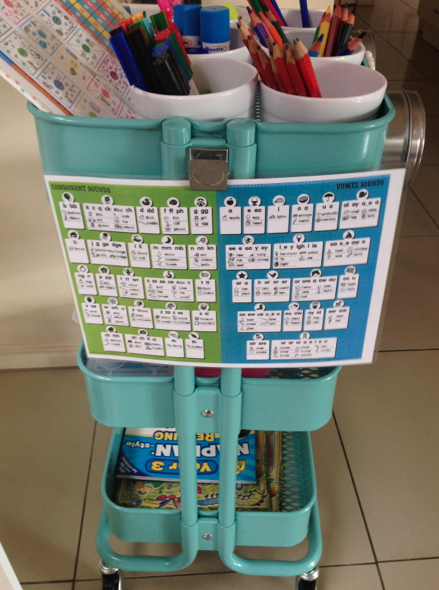 SIDE TWO
Little Miss A's Side. A Laminated "Soundwaves" chart as this is the phonics program she will be using in Prep.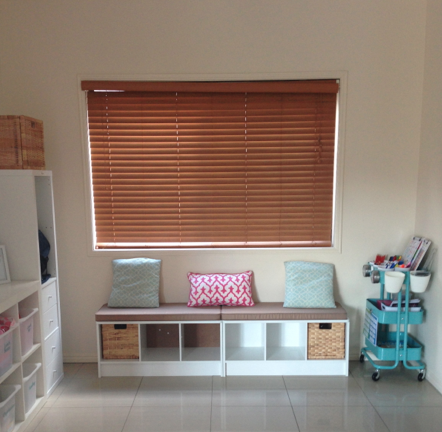 STORAGE
During the day when the kids are at school I will keep our nifty trolley in our Launch Pad Area. I am hoping to put our "routine Charts" on the wall above! That's tomorrow's project!!! Our Launch Pad is located with a walkway to the kitchen on the right to the left is the outdoor area and I am standing in the walkway to the Living areas and playroom. The playroom is behind me. On our house plans this area was a meals room. We have a large open plan living area that we have our dining table in and really don't need a second eating area.
So there's you have it. A nifty, affordable, flexible and organised solution to the chaotic homework supplies. and to think in years to come it will be Homework X 3! Pass the wine!