A Peek At Our Week – Weekly Schedule for Kids
Posted On January 15, 2015
Between the activities that happen each day at school (music, sport, library) and the extra curricular activities that our children participate in during the year, our schedule is CRAZY!
Last year I had Master O constantly asking me Is today Library? Do I have swimming tomorrow? I had my own schedule planned in my diary but never got around to making one that he could follow himself. Now with two cherubs at school it has become a necessity.
Our Schedule Must Have's
FLEXIBLE. Be able to be changed around – We have winter and summer sports, term timetables that change and I am not going to be printing out a new timetable every time I need to change it!
MULTIPLE. A timetable each. I though about creating one big family planner, but with the number of activities it would get too confusing. Which brings me to my next point
EASY. Ease of use. I need it to be read and understood by a 3 year old! Hence it will require images as well as text.
BUSY. Must be able to track multiple activities on each day.
How we did it!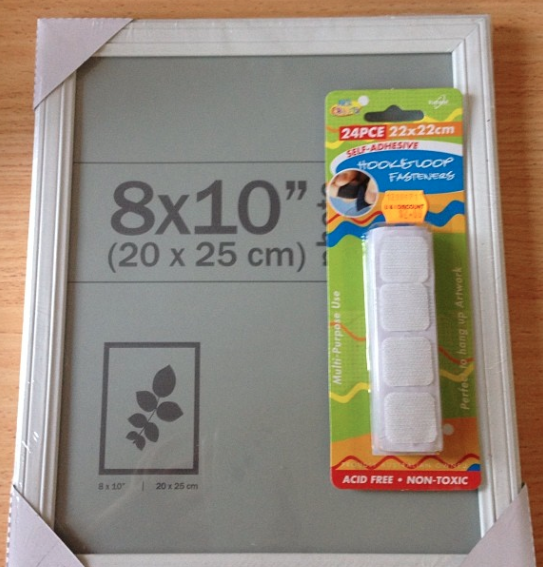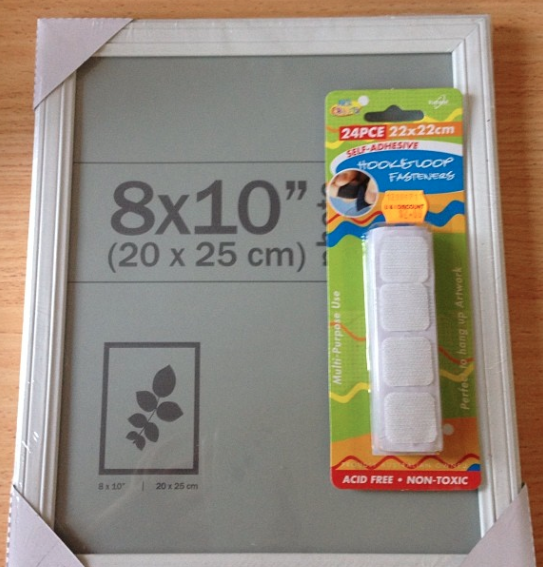 1. Flexibility. Instead of just creating a printed schedule that can't be changed, I looked for a more flexible option. Enter the photo frame. I would create a blank timetable to go behind the frame and use velcro dots on the glass, so that I could change the activities as often as needed! You will need a frame big enough to fit an almost a4 size of paper. This frame was an 8×10 from Kmart for $5. Velcro dots can be found at Spotlight, Riot (art and Craft) and most dollar stores.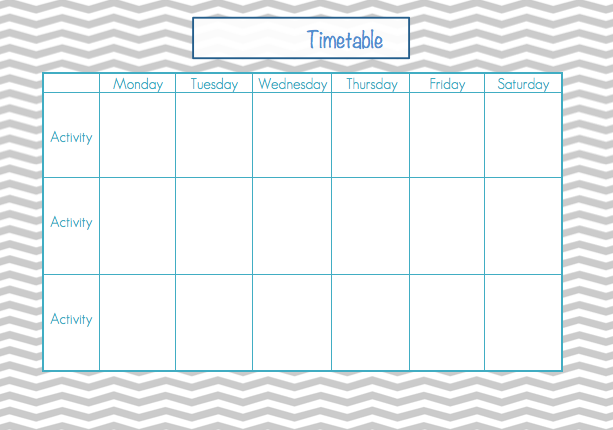 2. A weekly timetable. I then created a weekly timetable template in word. I included Monday to Saturday as we generally don't have activities on a Sunday. I can easily add a Sunday activity to the bottom of a staurday box and use a whiteboard marker to add the word Sunday! Yet another beauty of using glass, you can write on it and it's not permanent. Of course when Little Miss A saw me doing this she insisted I make one for her in pink!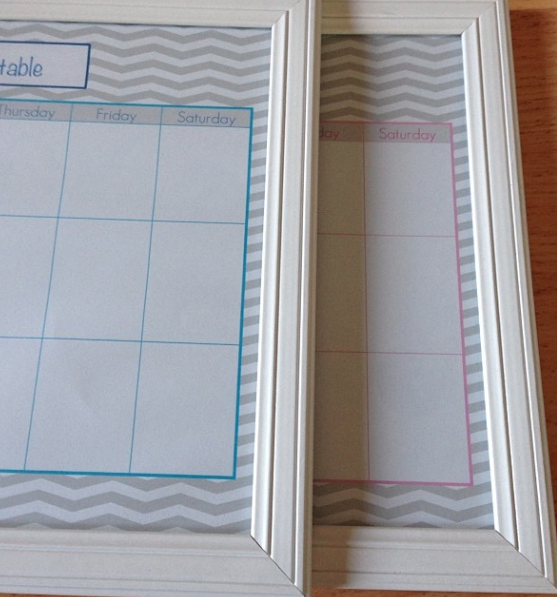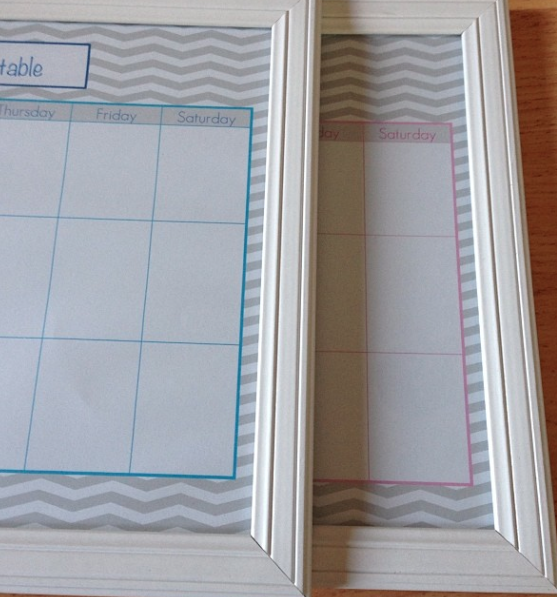 3. Print and Frame. Simply print the template, cut it to fit your frame and put it in!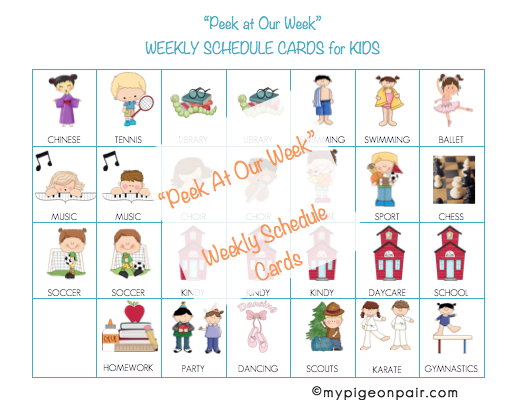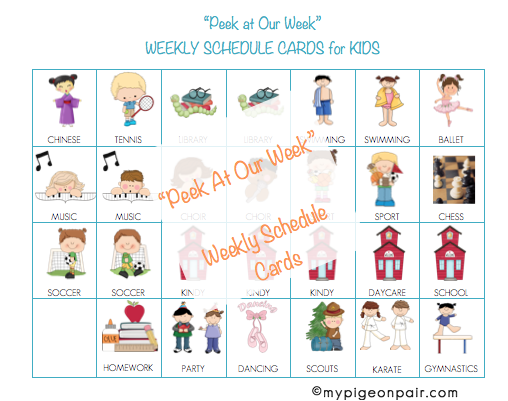 4. The activity cards! We don't do all of these activities but after a lengthy Facebook discussion I have added some popular activities for YOU! I have also left one blank that you can add in as need be. Simply Print, Cut (inside the lines), Laminate, Cut. Attach a velcro dot to the back and you have a flexible and easy to read activity card!
Attach a velcro dot to the outside of your frame as needed and simply attach and reattach an activity as needed!
I must say I just know this is going to SIMPLIFY our life! It will keep us on track and maybe, just maybe stop some of the million questions about what is happening this week!!!
I have love creating this for us and FOR YOU TOO! I have bought the images from DigiWebStudio and due to your request I have added a "DONATE" button to my sidebar >>>>>>>>>>>>>>
These PRINTABLES are free for you to use to help organise your home, but if you LOVE them, feel free to make a donation to help cover costs.
Get ready to get ORGANISED!
[download id="14″]
[download id="15″]
Peek-at-Our- Week – Activity Cards