Breastfeeding – The new "Normal"
Posted On October 27, 2014
This is a Sponsored Post brought to you in conjunction with "Medela"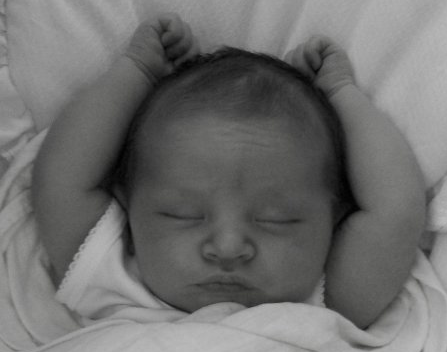 There he was.  My first born child.  A whopping 9lb son.  I had clearly defined expectations on what becoming a mother would like.  I pictured my birth.  Natural with no complications and drugs only as a last resort. I imagined what having a newborn child would be like.  I wouldn't sleep a lot.  I would breastfeed.  I would gaze down at our newborn son as he happily nuzzled into me.
Oh boy within the first 24 hours all my expectiaitons had been thrown out the window.  After a complicated labour, there were no time for drugs as I was rushed in for an emergency C-Section.
My first days of motherhood were spent in pain, struggling to walk and shower, depressed at the loss of my ideal birth.  I appeared confident as I approached breastfeeding.  My baby seemed to be taking to it until…..the advice began.
Demand Feed.  No feed Every 3 hours.  Listen to your baby.  Your baby needs to fit into your life, so create a routine.  Feed from both sides each feed.  "Drain" one breast first before offering the other.  Your baby should feed for at least 30mins and then burp. Anyone else want to offer conflicting advice?
I left the hospital dazed from lack of sleep, druggged to my eye balls with my head spinning. The first week home, I spent more time confused and upset than happy.  This was not what I had pictured.  What on earth was I "supposed" to be doing. What was my baby "supposed" to be doing?
With guidance from a great midwife who came to visit me at home, some calls to the Australian Breastfeeding Association and some time to let the baby blues pass and go easier on myself things approved.  My big boy whopper became a great feeder.  I stopped comparing him to other babies and how long they fed for. I breastfed him for 12 months when he literally weaned himself.
This was 7 years ago.  It feels like a lifetime.  Oh how itmes have changed.  This time around with our third baby the information on breastfeeding is so much more readily available.    It's demand feeding all the way.  Your baby "rooms in" with you and their is a new "normal"………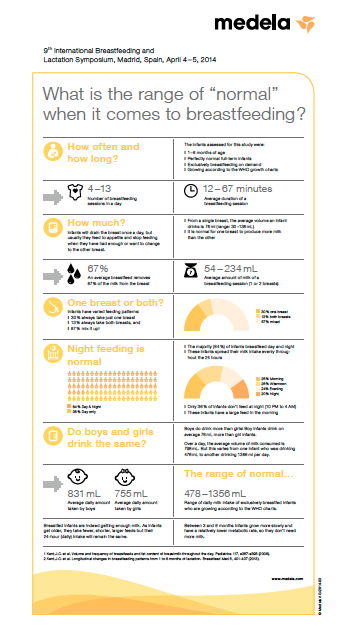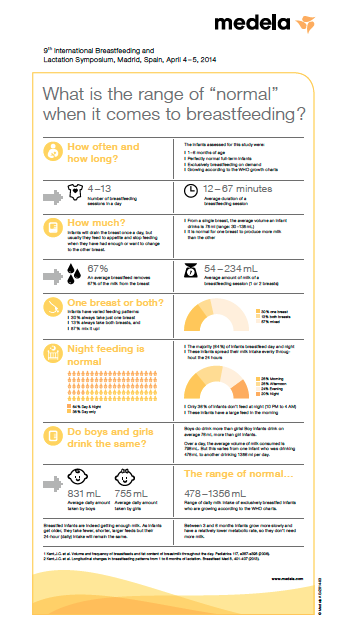 Infografik_Kent-Breastfeeding_Madrid 2014
See that "normal" breastfeeding advice? Normal varies so much and is different for each mother and their baby.  Oh how I could have done with that piece of advice 7 years ago.  A baby can feed between 12-67 minutes!!!!  4-13 times!  I truly believe if I had of had this information, I would have felt a sense of ease that what I was doing was ok.  That I needn't compare my baby and how we were going with what was written in a book or with the mothers at mothers group.  Everyone has their own normal.
I am so thankful that things have changed and hence why I have been so excited to share this with you.  I encourage you to share this information with any expectant and new mothers you know.  Even those that have been through it all before.
If only I could go back in time, and save myself those tears, frustration and heart ache.  "Soldier on Mother" I would say.  "Do what is best for you and your baby.  You are doing an awesome job."    Have confidence in yourself and cherish these moments, for the days may seem long, but the years are short and this part of your motherhood journey may seem full of worry and anguish but I promise you this too shall pass.
Medela provides real solutions for breastfeeding mothers to get over any hurdles in the early days and to support their long term breastfeeding goals. Through its extensive range of breast pump products and other breastfeeding products, Medela is committed to promoting the benefits of breast milk and encouraging long term breastfeeding. For more information visit: www.medela.com.au  www.facebook.com/medela.au