Delicious Bento Lunch Ideas
Posted On January 13, 2014
Let it be known, I am the mother of THE PICKIEST EATER. Little Miss A started out well and as a baby would eat anything that came her way, but somewhere after the age of 18 months we found our selves with a child living off vegemite sandwiches and air.
I do have hope. Master O was actually much the same until he started Kindy. Suddenly with an increase in activity, his appetite increased! He also went to a Kindergarden with a strict RUBBISH FREE lunchbox policy. Lunches had to be rubbish free in every sense of the word, no plastic wrap or packaged food and no junk food! I was even sent a note home, in trouble for sending in blueberry muffins! But suddenly he wanted healthy food. Everyone else was eating it and peer pressure in its finest form kicked in. I now had requests for sultanas, carrot sticks and sushi! We started making our first Bento Lunches and never looked back.
Our bento lunches are really just package free food in compartments. I don't get fancy and haven't until now bought special cutters or food picks. Little Miss A loves looking at pictures of the fancy shaped lunches (especially the Hello Kitty ones) so I am going to give a few a try this year.
So for some inspiration…….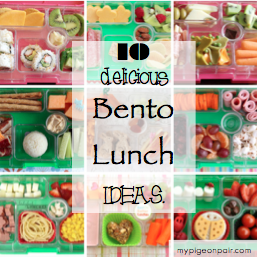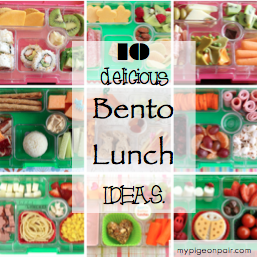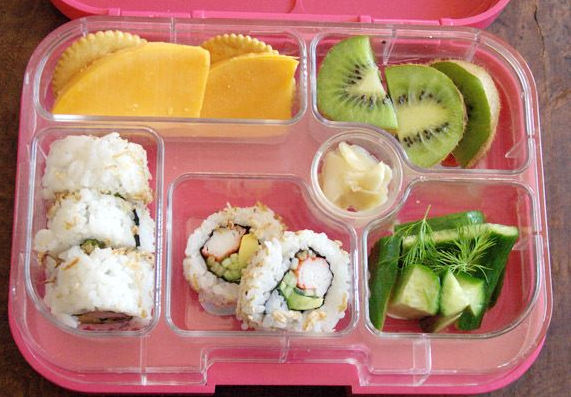 SUSHI! This one is especially for master O who not only devours Sushi but cucumber too! I have never thought to cut it into little sticks before.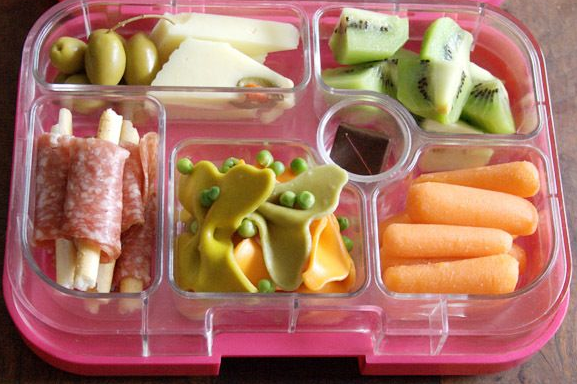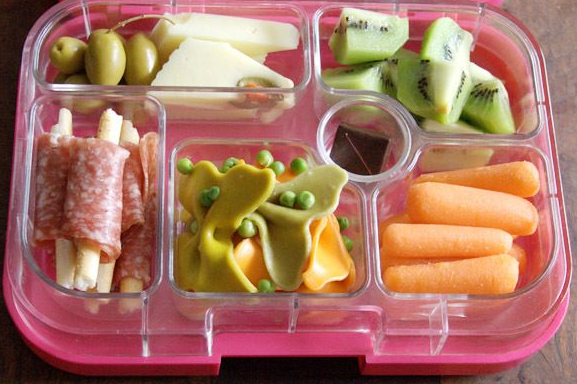 PASTA. Both kids love pasta and will eat it in any shape or form. This opens up a whole heap of grain opportunities. I am thinking pasta teddies, ravioli and macaroni.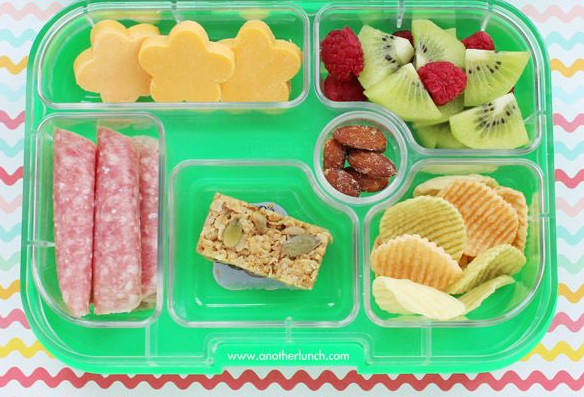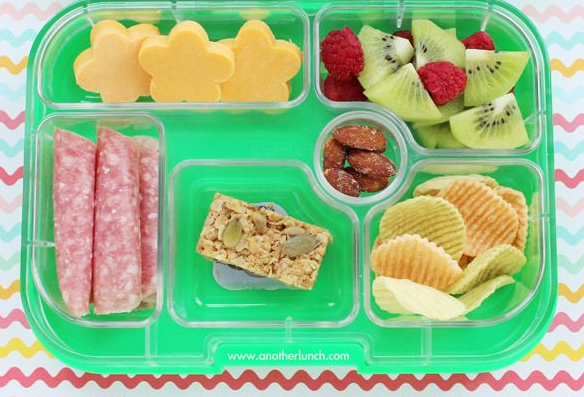 Salami. I always think ham and chicken for Protein but Salami would be a winner for both children.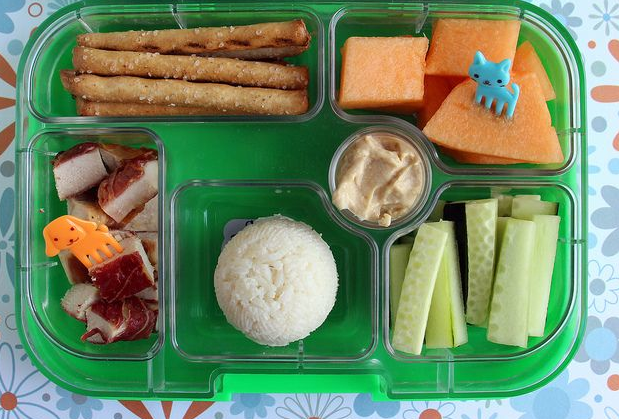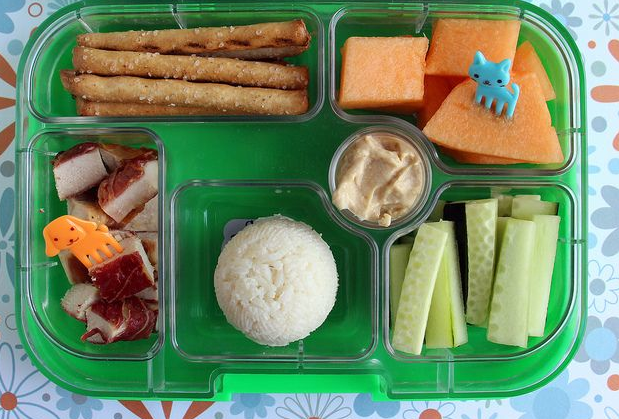 RICE. When all else fails we cook Little Miss A some rice. Bento supplies often have rice moulds and I would love to give these a try.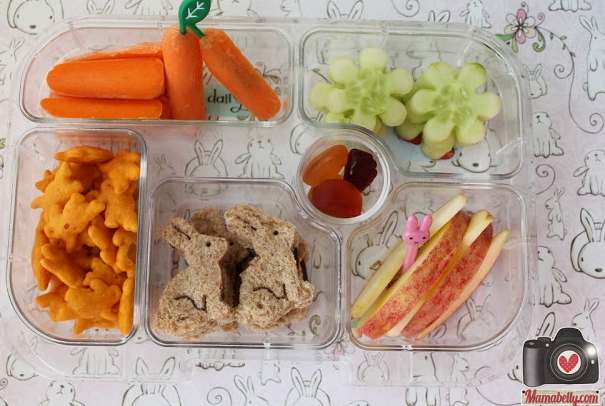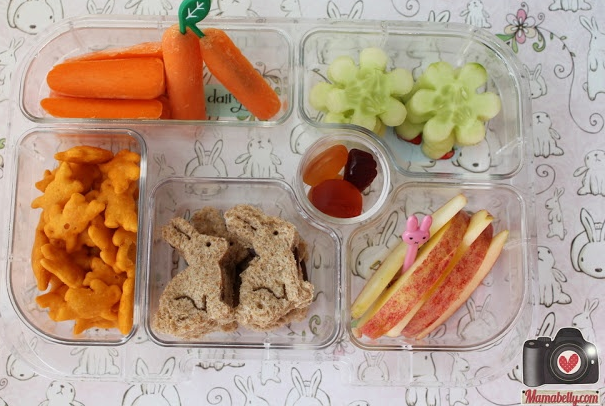 Bunnies!!!! Remember her Bunny Birthday? Just maybe this will be the way to get her to eat carrots?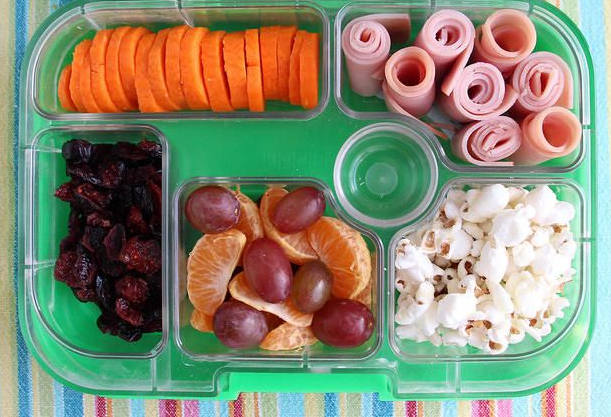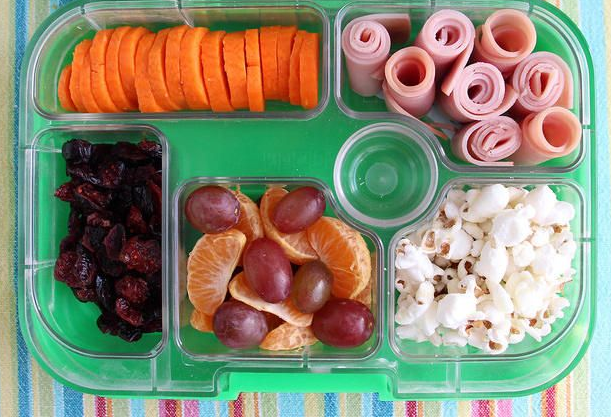 Popcorn! Actually counted as a grain! Who doesnt love popcorn!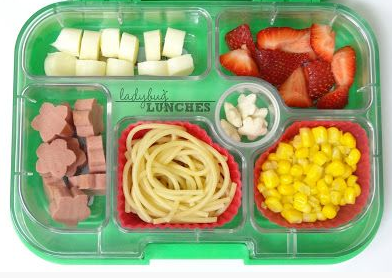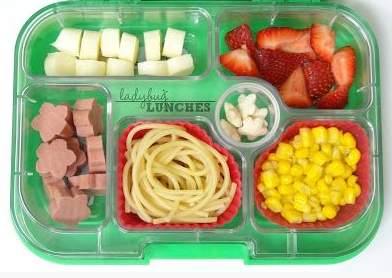 Those little flower hams would be gobbled up in a second. Master O loves corn but I have never thought of putting it in a lunch box.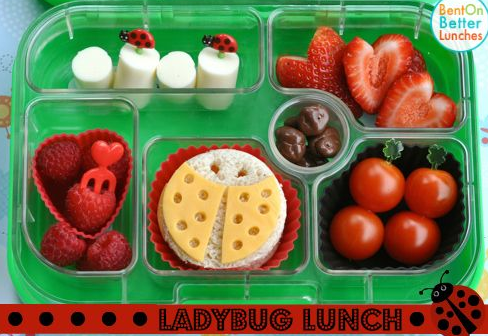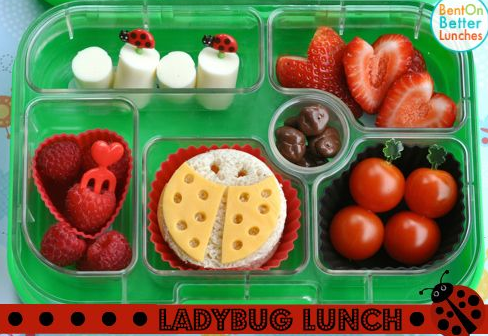 Lady bugs, this would be the envy of the Kindy playground! Way too cute for words and such simple but effective ideas.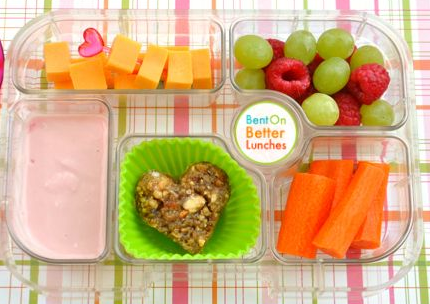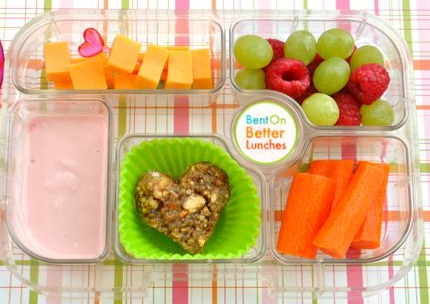 Take any slice/biscuit/muffin and use a cookie cutter to cut it into a heart and it instantly looks appetising!
I truly believe by supplying small portions of many different foods, in a creative and fun way, that my picky eater may just try something new!
All of these Bento's are created in the Yumbox lunchbox and can be found (along with many more!) on my Pinterest boards.