Under The Kitchen Sink
Posted On June 18, 2013
There are some parts of our home that seem to be harder to keep organised than others. Under our Kitchen Sink is one of them!  We had a bit of a makeover this time last year but after a year of living and using it is was shambles!
So what I have learnt….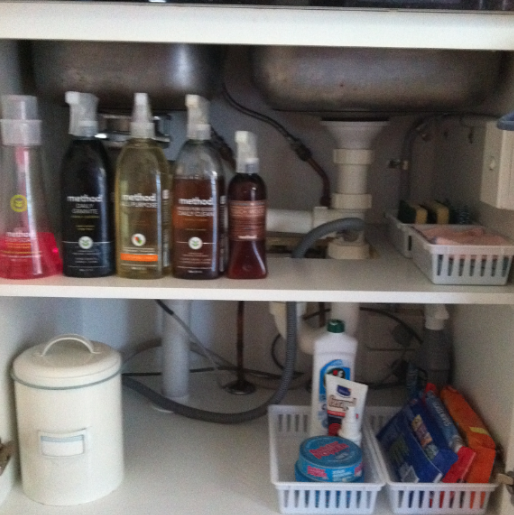 1. Limit the number of cleaning products.  
It is easy to get overwhelmed by a miscellaneous assortment of products.  I have 4 every day sprays (on the top shelf) with a fifth occasional wood polish.  From Left to Right – Dishwashing Liquid, Daily Granite, All Purpose and Daily Wood. Naturally they are all Method products.  
Daily Granite –  for our black granite bench tops. Never have they been left so sparkly clean without any residue! If you are anything like me you clean your kitchen bench about 10 times a day!
All Purpose – I use this for the stove top, appliances and cupboards.  It is an oil and grime fighter! This one is a new "flavour" and smells incredible!
Daily Wood – For our dining room tables.  We have a small breakfast table and then a lunch and dinner table that get a good work out!  
Dishwashing Liquid- In a handy pump bottle as you can see we love it!  I hand wash lunchboxes, tupperware and kids plastics. 
2. Get rid of packaging and replace with reusable storage.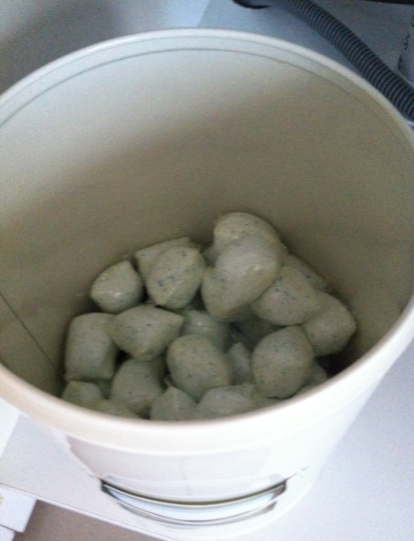 I take all the dishwashing tablets out of their packaging and empty them into this tin.  We use Method "Smarty Dish" tablets. It keeps them out of sight of little eyes and means I can declutter 3 packets into one tin.  Great for buying in bulk.
3. Containerise.  
I use some small plastic baskets from Kmart to hold all of our cloths and occasional use items like gumption, leather cleaner etc.  I also use one for our "wipes"
4. Keep the items you use daily at arms reach.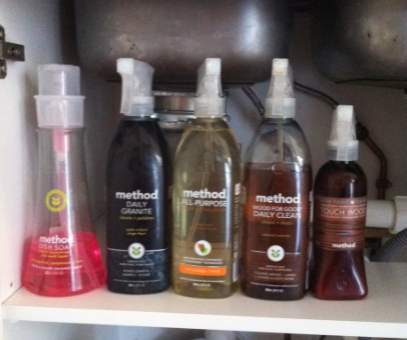 This helps to ensure they are easy to put back into the right place! The ones you only use occasionally can go on the bottom or at the back and if you havent used it in the last 6 months THROW IT OUT! 
5. Enter our METHOD Giveaway.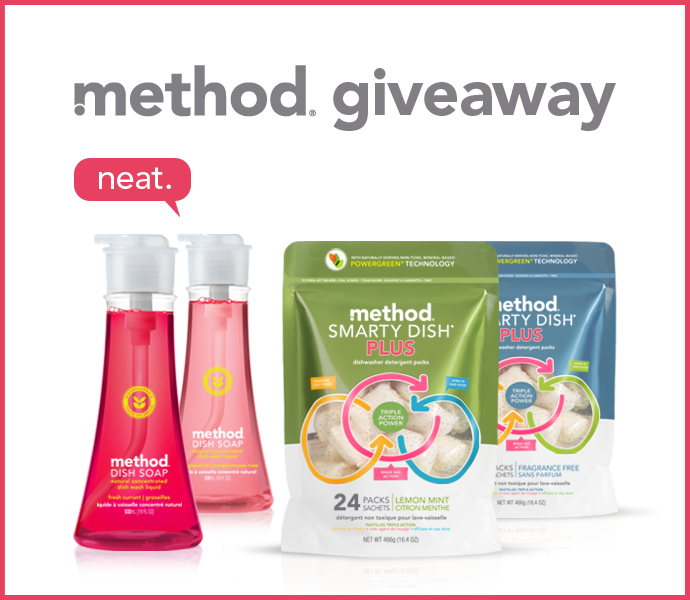 So you too can throw out the rest of your cleaning supplies! 
Enter via Rafflecopter below and tell us
What is under your Kitchen Sink?  
This is a giveaway. Method supplied me with the products mentioned in this post.