Planning School Lunches
Posted On January 11, 2014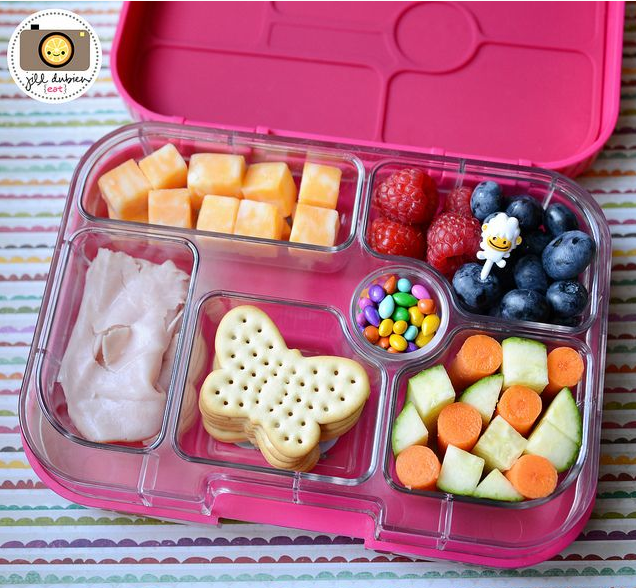 When Master O started Kindy, we became all kinds of desperate to develop a plan of attack for lunch boxes. I suddenly felt overwhelmed by the restrictions of what he was allowed to take, what he would actually eat and providing variety. After some trial and error we developed a printable plan to ensure variety, organisation and that he was getting a great combination of proteins, calcium, grains, fruit and veggies.
So just like we plan meals in this house we also plan what is going into the lunch box each day for the week ahead.
I have shared our planning template before but here is another sneak peek.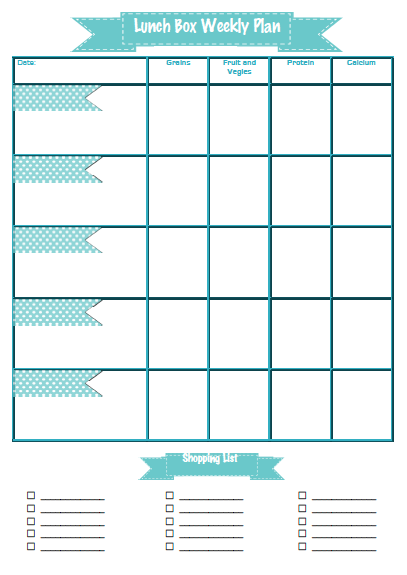 At the bottom of this plan is also a few lines to add your shopping list too. I print this out in A5 size so I can fit two plans to an A4 sheet of paper.
On the Lunch Box plan this week:
Grains;
Monday, Wednesday, Friday – Nutri Grain (dry in a small container)
Tuesday, Thursday – Meusli Bar
Plus the grains found in wraps and bread rolls
Proteins;
Monday, Wednesday – Ham (with Salad in a wrap)
Tuesday – Chicken (Chicken Parma bread roll) I buy those little bread rolls from woolworths, they are a little bigger than a dinner roll. I keep them in the freezer and heat for about 6 minutes before making them.
Thursday – Boiled Egg (as a snack)
Friday – Pork (Home made hot dog with sausage leftover)
Calcium
Monday, Wednesday – Squeezie yoghurt
Tuesday – Diced Cheese
Thursday and Friday – Tzatziki Dip (With Carrot, Celery and Bread sticks)
Fruit and Vegies
Monday, Wednesday, Friday – Strawberries and Diced Apples
Thursday – Vegie Sticks (as above with dip!)
Tuesday – Cherry tomatoes (with the diced cheese on toothpicks)
The Ham and Salad Wraps also have Lettuce/Carrot /Tomato/Cucumber on them!
Left Overs For Lunch
Where possible I tie this plan in with our Weekly Meal Plan. For example, Monday night we are having Chicken Parmiagina so the left overs will go on a bread roll the next day. Wednesday night the menu consists of Lamb Souvlaki, the left over tzatziki is a great as a veggie dipper in the next days lunch box! Thursday night we are having a bbq so a left over sausage becomes Friday's Hotdog.
Hidden Heros
Adding a simple salad on to the ham wrap means my reluctant regular salad eater devours carrot and cucumber! By getting creative with the cherry tomatoes and cheese cubes on a toothpick skewer, he is getting antioxidants, calcium and protein!
Want to get those lunches organised?
Download the BLANK LUNCHBOX PLANNER and get planning!
While your there you will find some lunchbox plans already created for you!
Happy Lunching!