2013 – My Christmas Elf – Day 2 – The Christmas Creation Station
Posted On November 27, 2013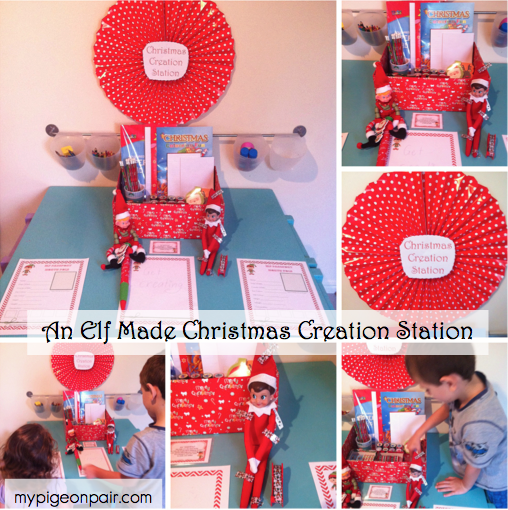 The Elves have left a Christmas themed creation Station for us to use over the festive season! That cheeky "Holly Jingles" even got into the sticky tape!
Using a Large Christmas Box, I gathered some cheap Christmas Craft supplies.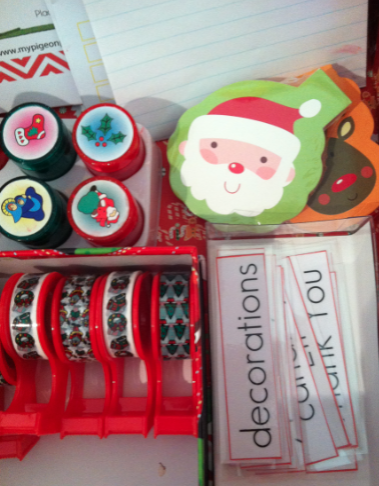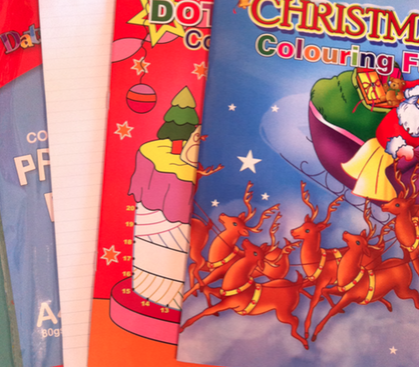 and lots of envelopes and Christmas Cards!
The Elves were sitting pretty with Trixie using a giant pen (from Big W) to leave a note!
I created this area in the Playroom and used a cute spotty paper fan to make the space feel Christmasy! We will be doing lots of writing this festive season especially with our Elf Activities!
Day 2's Elf Activity to follow on from the Elfy Breakfast was to talk and write about our Elves names, using the template below.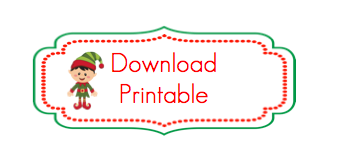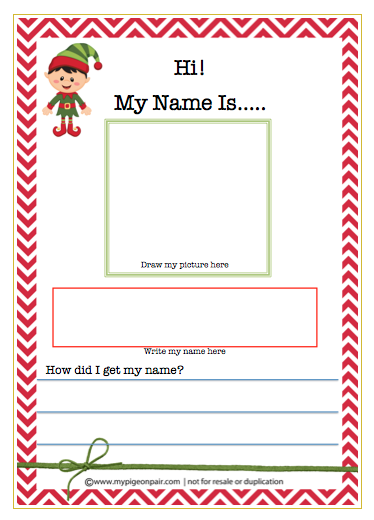 For more ideas on how to position your elf, some cute names and activities to go with Naming your elf check out last year's NIFTY NAME post.