Managing The Family Finances. ~ Part 1 ~ Doing Your Homework
Posted On January 30, 2013
This, for me is the hardest part of managing a home. I am hopeless with money!  Until last year it was my husband who took care of the finances.  But somehow along the tracks, in a moment of absurdity, I said I would try to take the reins.  So this is my story of taking hold of the family budget, and managing the household finances. 
Doing your homework.  Getting your head around the finances. The aim here is to work out
How much you spend
What you spend it on
When you spend it (Daily, Weekly, Monthly, Quarterly, Yearly)
STEP 1. Make a list of ALL of the household expenses. At this stage this could just be off the top of the head. Every family has different expenses but some possibilities are;
Mortgage/Rent
Rates
Water
Electricity
Gas
Home Telephone
Mobile phones
Pay Tv
Home Insurance
Car Insurance
Health Insurance
Life Insurance
Car registration
Car Maintenance
Petrol
School/Childcare Fees
School Expenses (uniforms, books, excursions, levies)
Extra Curicular Activities (sporting teams, clubs, hobbies)
Other Loans/Regular Credit Card payments
Groceries
Entertainment/Going Out
Holidays
If possible write them directly into a budget spreadsheet. You can create your own using Excel or Even a table in Word.  Or browse the web their are so many to choose from.
STEP 2. Gather or PRINT OFF YOUR BANK STATEMENTS.  At least 6 Months worth.
STEP 3. HIGHLIGHT – You will need at least 4 different colour highlighters. Use a different colour to highlight each of the expenses on your bank statement accordingly, as per the list below.  
I am going to use colour examples just to help make the example clearer.
GREEN – Set Payments Mortage/Rent/Phone/Rates/Insurances/Registration/School Fees – These are the amounts that do not regularly change or if they do it is by a few dollars.  These items are classed as essential and are not negotiable.  When you come accross these items write the AMOUNT and FREQUENCY of the bill onto your template.
ORANGE – Regular Payments – Electricity, Gas – These payments are due regularly, are essential. but can fluctuate in their amount. Write these AMOUNTS and FREQUENCY onto your budget template in pencil only as you will have a lot of amounts! 
PINK – Unavoidable Expenses – Groceries, Petrol, Gifts – These payments can fluctuate in how often they occur and how much they cost. They are essential but negotiable and open to finding some big savings. DO NOT WRITE THESE IN YOUR BUDGET JUST YET.
YELLOW Avoidable Expenses – This is the other category – These are one off non essential items – like entertainment (hiring dvd's,parties, clothes, hair cuts, eating out, holidays, days out, buying coffee etc) This is the category with the most chance of savings. DO NOT WRITE THESE IN YOUR BUDGET JUST YET
These 3 easy steps will now have your head around what is being spent!  
For me this was the hardest part of all.  It was hard to be honest about how much we were spending or should I say wasting! You are now off to a great financial start and ready to FINALISE A FAMILY BUDGET! But thats is PART 2!
PART 3 will be creating a FAMILY FINANCE SYSTEM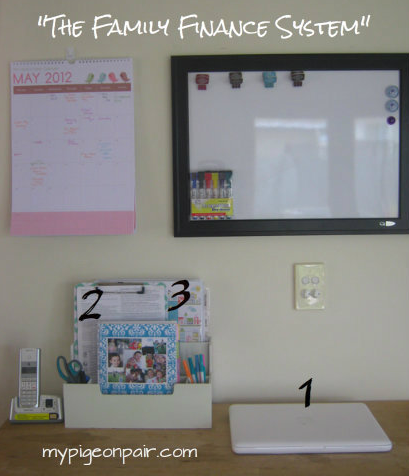 PART 4 is establishing a place for all the paper work a FAMILY FINANCE FOLDER!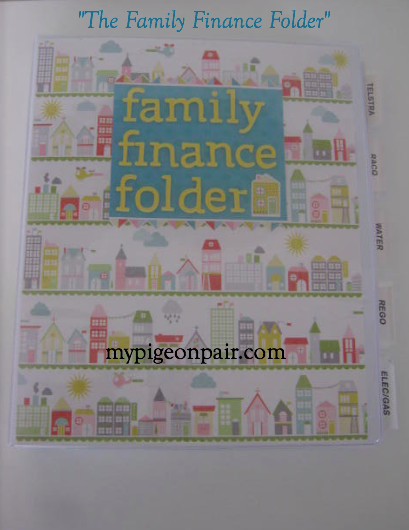 PART 5 setting up a CASH ENVELOPE SYSTEM.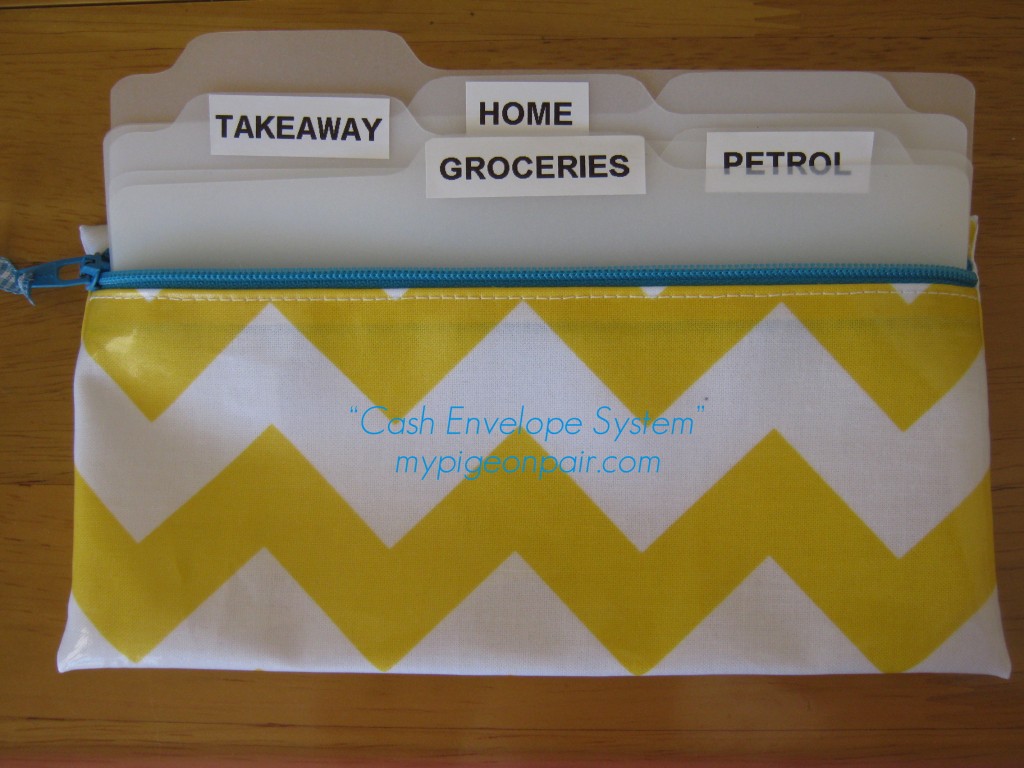 and to think I could write about Managing the Family Finances in one post!  
If you want to skip ahead check  out the following blog posts on the systems in our house.